[08/16/12 - 11:00 AM]
The CW Unveils Fall 2012 Key Art for New Dramas
Check out the key art designs for "Arrow," "Beauty and the Beast" and "Emily Owens, M.D."
---
[via press release from The CW]
THE CW UNVEILS FALL 2012 KEY ART FOR NEW DRAMAS
Creative Campaigns To Appear in Fall Marketing Driving Viewers to Series Premieres
August 15, 2012 (Burbank, CA) - The CW has unveiled its the key art designs for the 2012 Fall Launch campaign for its three new series: ARROW, BEAUTY & THE BEAST and EMILY OWENS, M.D., which will begin rolling out over the coming weeks driving viewers to its series premieres.
For the highly anticipated new drama ARROW, the key art campaign features series star Stephen Amell (Oliver Queen/Arrow). Premiering Wednesday October 10 (8:00-9:00pm ET), ARROW traces the story of Oliver Queen, a billionaire playboy who moonlights as a crime-fighting vigilante looking to clean up the streets of Starling City. The copy reads: Destiny Leaves Its Mark. Credits: Creative Director - Rick Frey, Photography - Nino Munoz.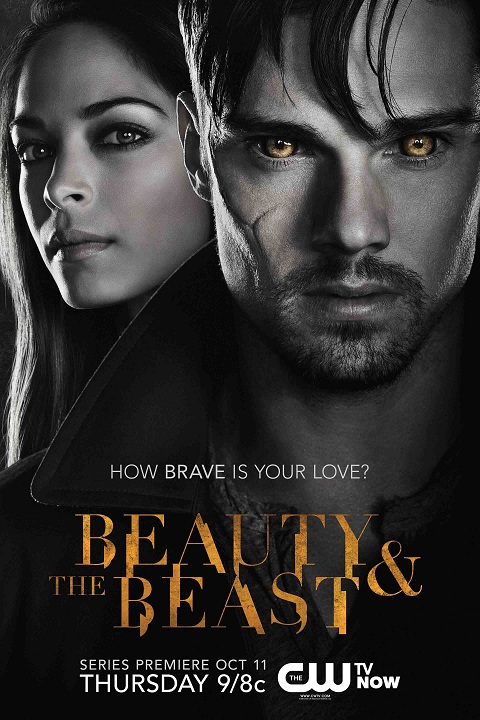 A modern reimagining of the classic love story, The CW's BEAUTY AND THE BEAST premieres Thursday, October 11 (9:00-10:00pm ET), immediately following the addictive hit series The Vampire Diaries. The key art features BEAUTY AND THE BEAST stars Kristin Kreuk and Jay Ryan. The copy reads: How Brave is Your Love? Credits: Creative Director Rick Frey, Photography - Frank W. Ockenfels III.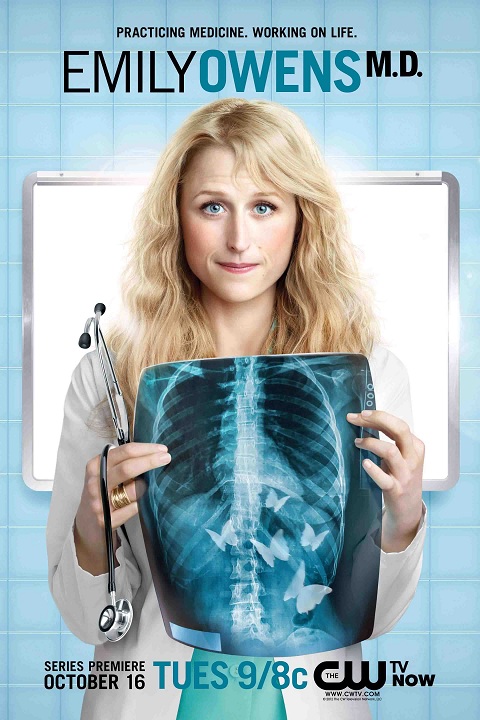 The key art for The CW's new series EMILY OWENS, M.D. centers on star Mamie Gummer, who plays the title character, a first-year surgical intern at Denver Memorial Hospital, who is ready to put her geeky awkward school years behind her. The series premieres Tuesday, October 16 (9:00-10:00pm ET). The copy reads: Practicing Medicine. Working on Life. Credits: Creative Director - Rick Frey, Art Director - Brian Hunt, Photography - Nino Munoz.




[05/24/18 - 03:42 PM]
MTV Heats Up Summer with the Return of "Floribama Shore"
The 14-episode run will feature original cast members Jeremiah Buoni, Codi Butts, Kortni Gilson, Aimee Hall, Kirk Medas, Nilsa Prowant, Candace Rice and Gus Smyrnios.


[05/24/18 - 02:40 PM]
ABC Moves Up to No. 2 in 2017-18 for Its Most Competitive Season in 10 Years
ABC further spins the numbers for the season to date.


[05/24/18 - 02:36 PM]
Shining, Gleaming, Streaming, Flaxen, Waxen "Hair Live!" Is NBC's Next Musical Event
Craig Zadan and Neil Meron, who have executive produced each of NBC's live musicals since "The Sound of Music" revived this innovative programming genre, will executive produce the telecast.


[05/24/18 - 01:12 PM]
Netflix Re-Teaming with Dee Rees for "The Last Thing He Wanted"
The story is based on the 1996 novel by Joan Didion and centers on hardscrabble journalist Elena McMahon who finds herself on dangerous ground as the Iran Contra Affair's arms for drugs plot reaches its tipping point.


[05/24/18 - 12:31 PM]
NBC Entertainment Podcast Network Debuts with Fan Favorites "American Ninja Warrior" and "The Good Place"
Hosted by "The Good Place" guest-star Marc Evan Jackson, "The Good Place - The Podcast" debuts Friday, June 1.


[05/24/18 - 12:30 PM]
"Young & Hungry" Returns for "The Last Bite" with a Two Episode Season Premiere, on Wednesday, June 20
The final season sees Gabi and Josh happily together and in love, but now navigating their new status as a full-fledged couple.


[05/24/18 - 11:54 AM]
CBS Is America's Most-Watched Network in 2017-2018 Across Primetime, Daytime and Late Night
CBS further spins the numbers for the season to date.


[05/24/18 - 10:30 AM]
"Baskets" Renewed for a Fourth Season on FX
"'Baskets' continues to deliver thanks to the dream creative team led by Jonathan Krisel and Zach Galifianakis, and we couldn't be happier to order a fourth season to air next year," Eric Schrier said.


[05/24/18 - 10:03 AM]
Showtime(R) to Air Uninterrupted "Twin Peaks" Emmy(R) FYC Marathon on Saturday, June 2
In addition, all parts are also available to subscribers on multiple television and streaming providers' devices, websites and applications and their free On Demand channels.


[05/24/18 - 10:00 AM]
Ben Stiller, Lauren Graham, Anne Hathaway, Connie Britton, Minnie Driver, Olivia Munn and Retta Join "The Red Nose Day Special"
As previously announced, Jack Black, Jennifer Garner, Kristen Bell, Kelly Clarkson, Julia Roberts, Ed Sheeran, Marlon Wayans, Sean Hayes, Zooey Deschanel, Tony Hale, Sasheer Zamata, Jane Lynch, Akbar Gbajabiamila, Matt Iseman and Jack McBrayer will also participate in the special.


[05/24/18 - 09:29 AM]
CMT Reveals New Summer Programming Slate
"Bachelorette Weekend," premiering Thursday, August 2, follows the staff of Bach Weekend, a Nashville-based company specializing in creating once-in-a-lifetime bachelor/bachelorette experiences for would-be brides and grooms celebrating their final fling before the ring.


[05/24/18 - 09:05 AM]
Pop Superstar Meghan Trainor to Perform on The 2018 Radio Disney Music Awards
Trainor joins the RDMA line-up of previously announced performers Charlie Puth and Maddie Poppe.


[05/24/18 - 08:47 AM]
"CMT Crossroads" Heats Up Downtown Nashville with Outdoor Event Featuring Leon Bridges and Luke Combs Premiering Thursday, June 28 at 10PM ET/PT
The one-hour show will feature chart-topping hits as well as new songs from both critically-acclaimed artists.


[05/24/18 - 08:18 AM]
Wednesday's Broadcast Ratings: FOX Wins Finale Showdown Among Adults 18-49
"Empire" powers the network to a demo victory over CBS and its "Survivor" closer.


[05/24/18 - 08:14 AM]
"Northern Rescue" Coming Soon to Netflix
After the death of his wife Sarah, John West (William Baldwin) packs up his three children and moves from their hectic urban life to his small northern hometown to take command of the local Search & Rescue service.