[08/16/12 - 11:00 AM]
The CW Unveils Fall 2012 Key Art for New Dramas
Check out the key art designs for "Arrow," "Beauty and the Beast" and "Emily Owens, M.D."
---
[via press release from The CW]
THE CW UNVEILS FALL 2012 KEY ART FOR NEW DRAMAS
Creative Campaigns To Appear in Fall Marketing Driving Viewers to Series Premieres
August 15, 2012 (Burbank, CA) - The CW has unveiled its the key art designs for the 2012 Fall Launch campaign for its three new series: ARROW, BEAUTY & THE BEAST and EMILY OWENS, M.D., which will begin rolling out over the coming weeks driving viewers to its series premieres.
For the highly anticipated new drama ARROW, the key art campaign features series star Stephen Amell (Oliver Queen/Arrow). Premiering Wednesday October 10 (8:00-9:00pm ET), ARROW traces the story of Oliver Queen, a billionaire playboy who moonlights as a crime-fighting vigilante looking to clean up the streets of Starling City. The copy reads: Destiny Leaves Its Mark. Credits: Creative Director - Rick Frey, Photography - Nino Munoz.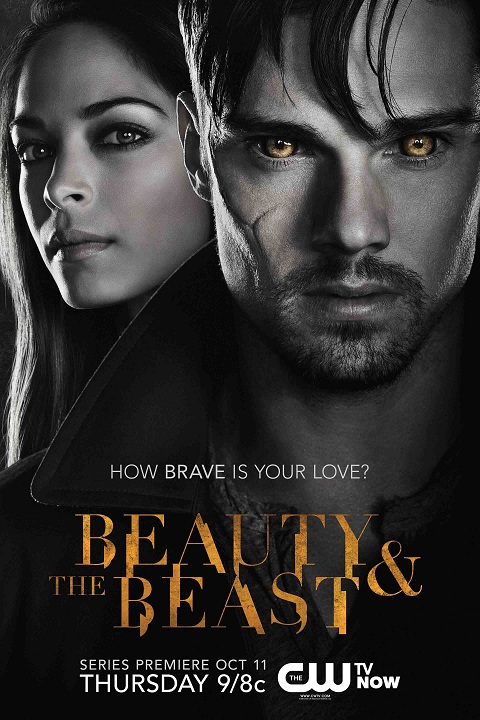 A modern reimagining of the classic love story, The CW's BEAUTY AND THE BEAST premieres Thursday, October 11 (9:00-10:00pm ET), immediately following the addictive hit series The Vampire Diaries. The key art features BEAUTY AND THE BEAST stars Kristin Kreuk and Jay Ryan. The copy reads: How Brave is Your Love? Credits: Creative Director Rick Frey, Photography - Frank W. Ockenfels III.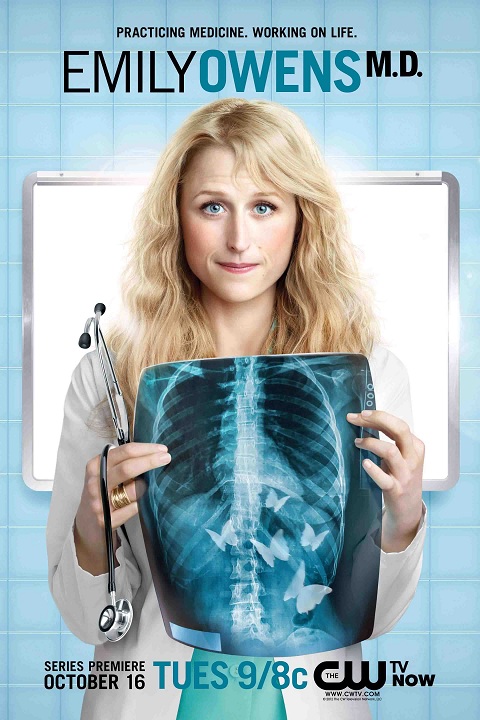 The key art for The CW's new series EMILY OWENS, M.D. centers on star Mamie Gummer, who plays the title character, a first-year surgical intern at Denver Memorial Hospital, who is ready to put her geeky awkward school years behind her. The series premieres Tuesday, October 16 (9:00-10:00pm ET). The copy reads: Practicing Medicine. Working on Life. Credits: Creative Director - Rick Frey, Art Director - Brian Hunt, Photography - Nino Munoz.




[12/14/17 - 08:33 AM]
CNBC's "Jay Leno's Garage" Revs Up for New Episodes This January
Six all-new episodes featuring dangerous stunts, top speeds and intense inclines... always guaranteed to be a wild ride!


[12/14/17 - 08:31 AM]
"Bizarre Foods" with Andrew Zimmern Returns on Tuesday, January 23 at 9 p.m. ET/PT with a Larger-Than-Life Trek Down the Paul Bunyan Trail
The seven-episode season is a celebration of Zimmern's boundless appetite for culinary history and its cultural impact on a location.


[12/14/17 - 08:11 AM]
Wednesday's Broadcast Ratings: FOX Tops Demos in Fall Finale Showdown
The network leads the night among adults 18-49 while CBS tops the charts in total viewers.


[12/14/17 - 08:00 AM]
Netflix Announces New Series "On My Block" - Get Your First Look!
The series, co-created by Lauren Iungerich and Eddie Gonzalez & Jeremy Haft, is a coming-of-age comedy about four bright and street-savvy friends navigating their way through the triumph, pain and the newness of high school set in the rough inner city.


[12/14/17 - 07:00 AM]
Legendary Queens Return to Battle for the Crown on "RuPaul's Drag Race All Stars" Thursday, January 25 at 8:00 PM ET/PT
"The rumors are 100% true, baby," said executive producer and host RuPaul. "The 'All Stars' three debut delivers my most legendary queens, and they're fired up and ready to take over the mother-tucking world. #RealNews #FakeEyelashes."


[12/14/17 - 06:06 AM]
Netflix to Launch New True Crime Series in January 2018
"Dirty Money" (January 26) and "Rotten" (January 5) uncover the pervasive greed and misconduct behind some of the world's biggest corporations and the global food production industry.


[12/14/17 - 04:13 AM]
21st Century Fox to Spin off Businesses and Create New "Fox"; a Growth Company Centered on Live News and Sports Brands and the Iconic Fox Brand
The new "Fox" will include iconic branded properties Fox News Channel, Fox Business Network, Fox Broadcasting Company, Fox Sports, Fox Television Stations Group, and sports cable networks FS1, FS2, Fox Deportes and Big Ten Network (BTN).


[12/14/17 - 04:01 AM]
The Walt Disney Company to Acquire Twenty-First Century Fox, Inc., after Spinoff of Certain Businesses, for $52.4 Billion in Stock
Immediately prior to the acquisition, 21st Century Fox will separate the Fox Broadcasting network and stations, Fox News Channel, Fox Business Network, FS1, FS2 and Big Ten Network into a newly listed company that will be spun off to its shareholders.


[12/13/17 - 04:00 PM]
Bryan Cranston to Guest Host Tonight's Broadcast of "The Late Late Show with James Corden"
Cranston will fill in while James Corden enjoys time with his family following the birth of his daughter yesterday.


[12/13/17 - 02:39 PM]
The Biggest Night in "Lip Sync Battle" History Celebrates the Biggest Name in Music History
"Lip Sync Battle Live: A Michael Jackson Celebration," a one-hour special, airs Thursday, January 18 at 9:00/8:00c.


[12/13/17 - 01:00 PM]
Fox Broadcasting Company and 20th Century Fox Film Partner to Debut First-Ever Live Theatrical Commercial
Holiday tentpole "The Greatest Showman" will debut a live, two-and-a-half minute commercial during the network's upcoming three-hour live musical event, "A Christmas Story Live!"


[12/13/17 - 12:14 PM]
Comedy Series "High Maintenance," Created by Katja Blichfeld and Ben Sinclair, Returns for Second Season Jan. 19 on HBO
New guest stars this season include Danielle Brooks, John Gallagher, Jr., Jessica Hecht, Luzer Twersky and Kate Lyn Sheil.


[12/13/17 - 11:20 AM]
Paramount Network Teams Up with mitu to Develop "Browntown," A New Sketch Comedy Series
Featuring a prominent multicultural cast of emerging comics, improv actors, popular social influencers and celebrity cameos, "Browntown," will be set in a fictional, predominantly Latino neighborhood, designed to reflect today's diverse America.


[12/13/17 - 11:20 AM]
Bebe Rexha to Kick Off "A Christmas Story Live!" with Performance of New Original Song "Count on Christmas"
The song was written specifically for the live musical event by Benj Pasek and Justin Paul, Tony Award winners for the musical "Dear Evan Hansen," and lyricists of "La La Land's" Academy Award-winning song, "City of Stars."


[12/13/17 - 11:10 AM]
Four-Part Documentary Event "The Defiant Ones" Wins IDA Documentary Award for Best Limited Series
The documentary recently received a Grammy nomination in the category of Best Music Film.