[07/24/13 - 11:00 AM]
CBS Presents a First Look at the Key Art for Its Four New Fall Comedy Series
Check out the key art designs for "The Crazy Ones," "Mom," "The Millers" and "We Are Men."
---
[via press release from CBS]
CBS PRESENTS A FIRST LOOK AT THE KEY ART FOR ITS FOUR NEW FALL COMEDY SERIES: "THE CRAZY ONES," "THE MILLERS," "MOM" AND "WE ARE MEN"
The Ad/Billboard Designs Will Debut Outdoor, in Print And Online Later This Summer
CBS has released a first look of the key art designs for the Network's four new comedy series, THE CRAZY ONES, THE MILLERS, MOM and WE ARE MEN, to begin appearing in print, online and outdoor later this summer.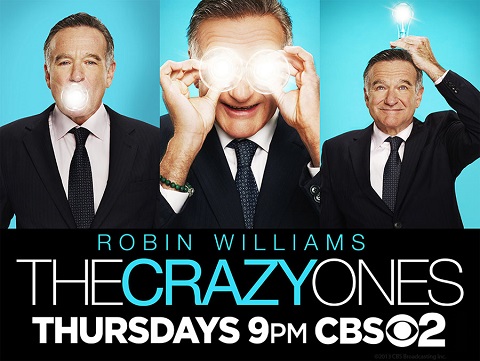 THE CRAZY ONES stars Academy Award winner Robin Williams, who returns to series television as larger-than-life advertising genius Simon Roberts whose unorthodox methods and unpredictable behavior would get him fired... if he wasn't the boss. The print design features Williams, playfully posing with illuminated light bulbs.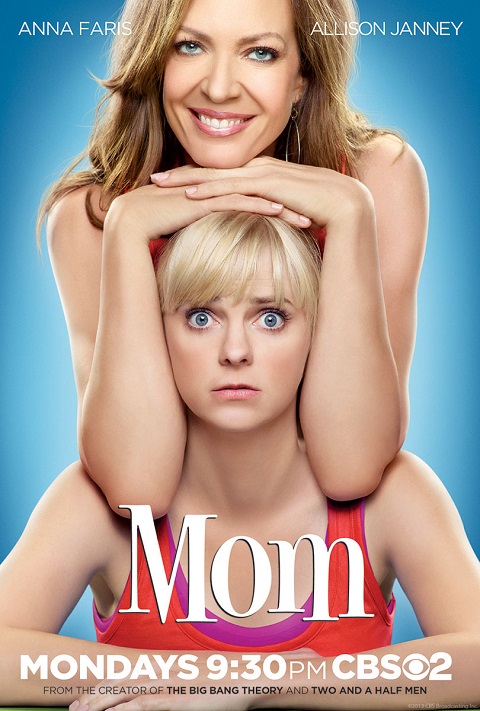 MOM stars Anna Faris as Christy, a newly sober single mom and waitress raising two children in a world full of temptations and pitfalls, and multiple Emmy Award winner Allison Janney as Bonnie, Christy's critical, estranged mother. Christy's sobriety is tested when her recovering alcoholic mom Bonnie reappears, chock-full of passive-aggressive insights into Christy's many mistakes. The key art features Janney striking a pose on top of Faris' head and shoulders.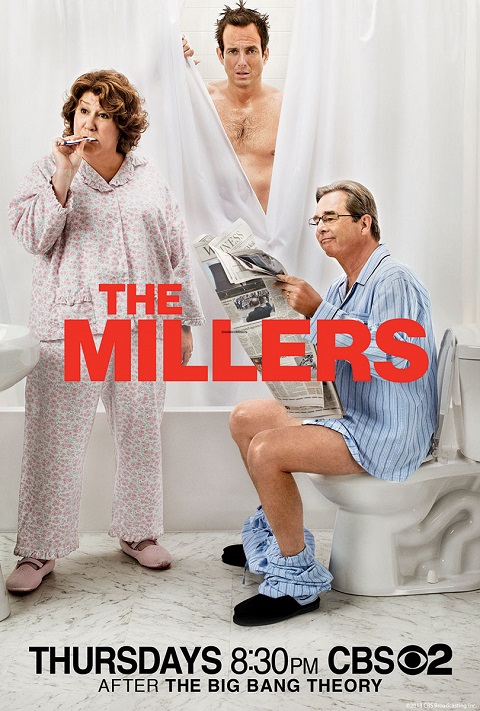 THE MILLERS stars Will Arnett as Nathan Miller, a recently divorced local roving news reporter looking forward to living the singles life until the unexpected marital troubles of his parents (Emmy Award winner Margo Martindale and Emmy Award winner Beau Bridges) suddenly derail his plans. The key art is set in a bathroom, with Arnett pulling back the shower curtain from inside the bathtub - and Martindale and Bridges in the foreground.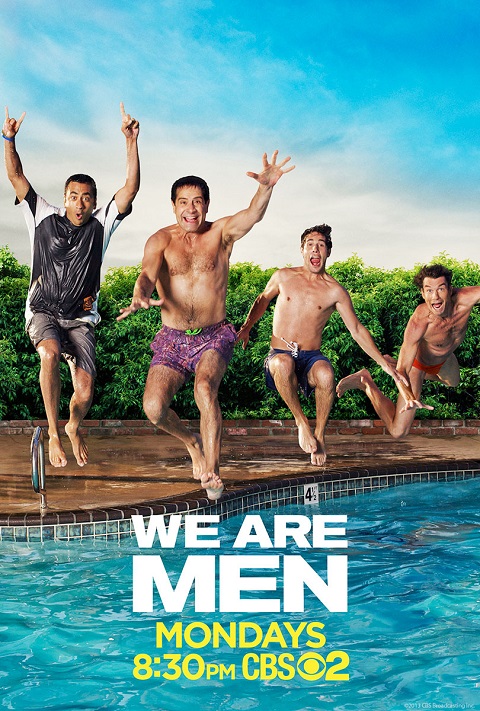 WE ARE MEN is about four single guys living in a short-term apartment complex who unexpectedly find camaraderie over their many missteps in love. Carter (Chris Smith), the youngest and most recent addition to the group, moved in after being ditched at the altar mid-ceremony, and is now eager to re-enter the dating scene and get on with his life with some guidance from his "band of brothers": Frank Russo, a middle-aged clothing manufacturer and four-time divorcée who still fancies himself a ladies man (Golden Globe and multiple Emmy Award winner Tony Shalhoub); Gil Bartis, a small business owner who was caught having the world's worst affair (Kal Penn); and Stuart Weber, a speedo-wearing OB/GYN who's hiding his assets until his second divorce is settled (Jerry O'Connell). The key art features (from left to right) Penn, Shalhoub, Smith and O'Connell enthusiastically jumping into a swimming pool.




[02/24/17 - 09:30 AM]
Tracy Morgan Comes to Netflix with All-New Stand-Up Comedy Special Launching Tuesday, May 16th
Tracy Morgan's "Staying Alive" finds the comedy icon exploring his fresh take on life, career and mortality in the wake of surviving a devastating near-fatal traffic collision in 2014.


[02/24/17 - 09:30 AM]
BBC America's London East End Drama, "Ripper Street," Returns for Its Final Season on March 8
The powerful closing chapter picks up mere days after the grisly death of Detective Inspector Bennet Drake, which reunites his old friends, Detective Inspector Edmund Reid, surgeon Captain Homer Jackson and "Long" Susan Hart, to bring his murderer to justice.


[02/24/17 - 08:42 AM]
Thursday's Broadcast Ratings: ABC Hangs Onto Demo Crown
A new "Grey's Anatomy" sparks another victory for the Alphabet among adults 18-49.


[02/24/17 - 08:30 AM]
Showtime(R) Celebrates "Twin Peaks" Day, Unveiling Dual Key Art
One poster depicts Laura Palmer (Sheryl Lee), whose mysterious death sparked the "Twin Peaks" saga, while the other showcases series star Kyle MacLachlan as Special Agent Dale Cooper.


[02/24/17 - 07:03 AM]
Bravo Media Partners with Lay's for First-Ever Live "Top Chef" Quickfire Challenge
Fans can watch the delicious drama unfold through a Facebook Live special presentation on the official Top Chef page and on bravotv.com's "The Feast," the network's food-focused digital destination.


[02/24/17 - 07:01 AM]
The Guardians and the Avengers Team Up for an Epic One-Hour "Marvel's Guardians of the Galaxy" Season Two Premiere on Saturday, March 11, on Disney XD
Disney XD will also release six shorts following the adventures of the five main characters daily, beginning February 27 on the Disney XD app, VOD and Disney XD's YouTube.


[02/23/17 - 11:52 PM]
Development Update: Thursday, February 23
Updates include: Lauren Graham to lead "Linda from HR" for FOX; Josh Duhamel, Bokeem Woodbine to star in "Unsolved" at USA; and Lea Michele cast in ABC comedy pilot.


[02/23/17 - 03:05 PM]
Disney-ABC Television Group Wins Two Humanitas Prizes
ABC won the 30 Minute award for "black-ish" "Hope" episode, written by Kenya Barris.


[02/23/17 - 02:47 PM]
Video: New Trailer - Burning Sands - on Netflix March 10
The film was selected for the 2017 Sundance Film Festival US Dramatic Competition and will be available to Netflix members worldwide on Friday, March 10.


[02/23/17 - 02:34 PM]
Kirsten Dunst, Jon Hamm, Taraji P. Henson, Samuel L. Jackson, David Oyelowo, Kerry Washington and More to Present at the 2017 Film Independent Spirit Awards
Online streaming service Sundance Now (www.sundancenow.com) will live-stream the Spirit Awards concurrently with the telecast, with an archived version available to Sundance Now members shortly after the telecast concludes.


[02/23/17 - 02:15 PM]
History's "The Curse of Oak Island" Delivers Series High 3.8 Million Viewers in Season Four Finale
History spins the numbers for Tuesday, February 21.


[02/23/17 - 01:40 PM]
"The Oscars(R): All Access" Live Stream Locks Hosts and Facebook Live Integration
"The Oscars: All Access" features footage from over 20 cameras strategically placed along the red carpet, backstage and in the audience, providing fans with insider views into the most memorable moments of the night.


[02/23/17 - 01:03 PM]
Sara Bareilles to Deliver "In Memoriam" Performance During the 89th Oscars(R)
"Sara's unique artistry will honor those we've lost in our community, including familiar faces and those behind the scenes who have enriched the art of moviemaking," Michael De Luca and Jennifer Todd said.


[02/23/17 - 01:02 PM]
Showtime(R) Brings the World of "Twin Peaks" to SXSW(R)
Performers will include Neko Case, Real Estate, M. Ward, Agnes Obel, Holly Macve, Julie Byrne, Alex Cameron, Aldous Harding, Alexandra Savior, Cameron Avery and Annie Hart (of Au Revoir Simone), Tim Darcy, L.A. Salami and Let's Eat Grandma.


[02/23/17 - 12:27 PM]
E! Goes "Live from the Red Carpet" with Hosts Ryan Seacrest and Giuliana Rancic at the Oscars Sunday, February 26th Starting at 1:30P ET and 10:30A PT
The network's second screen live coverage will include a live, immersive 360 experience utilizing the latest state-of-the-art technology enabling fans to enjoy the red carpet like never before.