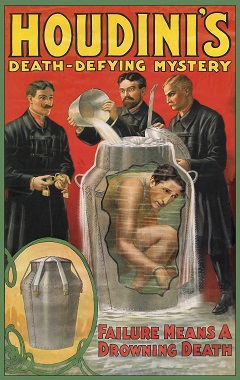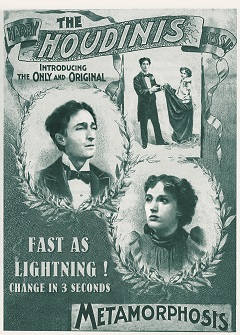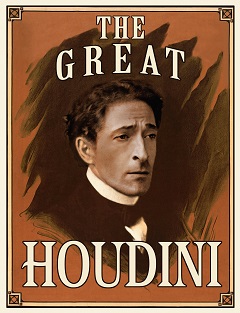 With a little bit of modern magic, a few of Harry Houdini's iconic posters have been recreated with Adrien Brody. These vintage posters were part of Houdini's key to worldwide fame, advertising his different performances and sensational stunts. These posters will be seen in HISTORY's upcoming two-night scripted miniseries, HOUDINI, premiering September 1 at 9 p.m.
ABOUT HOUDINI
HOUDINI, a new two-night scripted miniseries airing on September 1 and 2 at 9 p.m. ET/PT on HISTORY(R), is the story of a man who can defy death, but who really was the man behind the escapes? The event miniseries follows the epic tales of Harry Houdini as he emerges as America's first bonafide world-renowned superstar.
From humble beginnings at circus sideshows to sold-out concert halls, Eastern European immigrant Ehrich Weiss rose to become a household name across the globe - Houdini. Academy Award(R) winner Adrien Brody (The Pianist) stars as The Great Harry Houdini as he finds fame, engages in espionage, battles spiritualists, and encounters the greatest names of the era, from U.S. presidents to Arthur Conan Doyle and Rasputin. A thrilling ride throughout Harry's psyche, HOUDINI delves deep behind the curtain into his life through his stunts, his visions, and his mastery of illusion.
Joining Brody is Kristen Connolly (House of Cards, The Cabin the Woods) as Bess Houdini, the love of Harry's life and right hand when it came to some of his most amazing feats, and Evan Jones (A Million Ways to Die in the West, The Book of Eli, Gangster Squad) as Jim Collins, Harry's assistant and confidant.