NATHAN DARROW ("House of Cards") TO GUEST-STAR ON "GOTHAM" AS VICTOR FRIES/THE FUTURE MR. FREEZE, BEGINNING HIS ARC ON MONDAY, NOV. 30
Darrow will play the recurring role of "Victor Fries," who begins as one of Gotham's preeminent cryogenics engineers. Though ferociously smart and eminently capable in his work, Victor struggles to make meaningful connections with others. The one exception is his wife, Nora, who has tragically fallen ill with a terminal disease. Victor's love for Nora knows no bounds. As Nora's condition worsens, Victor goes to extreme measures to figure out a way to freeze her before she dies. This harrowing journey leads to his transformation into the legendary DC villain Mr. Freeze.
Share an Exclusive DC Comics Illustration of Mr. Freeze below: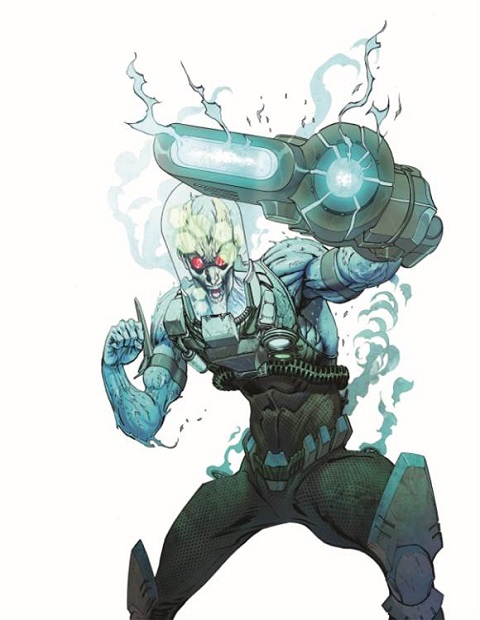 GOTHAM Airs Mondays @ 8/7c on FOX!
Nathan Darrow Bio:
Nathan Darrow is best known for portraying "Meechum" ("Frank Underwood's" bodyguard) in the series "House of Cards." He will soon be seen as "Andrew Madoff" in the film "Wizard of Lies," opposite Robert De Niro and Michelle Pfeiffer for director Barry Levinson. Darrow also will be seen in a recurring role in the new series "Billions," with Paul Giamatti and Damian Lewis. Last spring, Darrow appeared in the McCarter Theater's production of "Five Mile Lake." Among many other theater credits, he worked with director Sam Mendes in the international tour of "Richard III," starring Kevin Spacey. Darrow has an MFA in acting from NYU's Tisch School. Originally from Kansas City, he lives in New York.
OFFICIAL "GOTHAM" FACEBOOK:facebook.com/GOTHAMonFOX
OFFICIAL "GOTHAM" TWITTER:@Gotham
OFFICIAL "GOTHAM" INSTAGRAM: instagram.com/gothamonfox
OFFICIAL "GOTHAM" TUMBLR:gothamfox.tumblr.com
JOIN THE DISCUSSION:#Gotham