[10/30/15 - 11:57 AM]
Hulu Original "11.22.63" Premieres Presidents Day 2016
The nine-hour limited event series based upon the New York Times best-selling 2011 novel written by Stephen King premieres Presidents Day, February 15, 2016, on Hulu.
---
[via press release from Hulu]
11.22.63
Synopsis
Hulu Original series 11.22.63 is a thriller in which high school history teacher Jake Epping (James Franco) travels back in time to prevent the assassination of President John F. Kennedy - but his mission is threatened by Lee Harvey Oswald, falling in love and the past itself, which doesn't want to be changed. Also starring Chris Cooper, Josh Duhamel, T.R. Knight, Cherry Jones, Sarah Gadon, Lucy Fry, George MacKay and Daniel Webber.
The nine-hour limited event series based upon the New York Times best-selling 2011 novel written by Stephen King premieres Presidents Day, Feb. 15, 2016, on Hulu. J.J. Abrams, Stephen King, Bridget Carpenter and Bryan Burk serve as executive producers. Academy Award(R)-winning Director Kevin Macdonald (Last King of Scotland, State of Play, Black Sea) directs and executive produces the first two hours.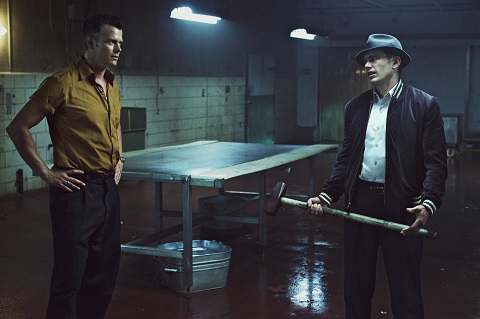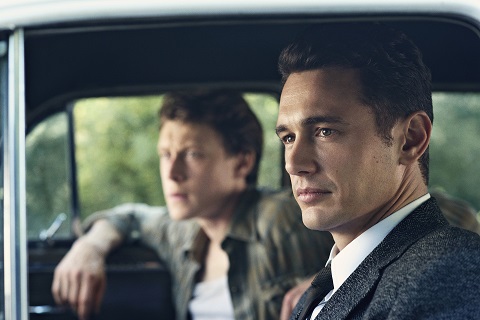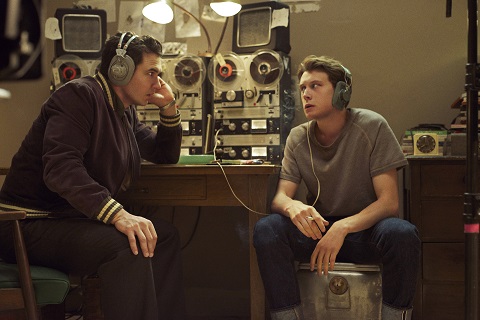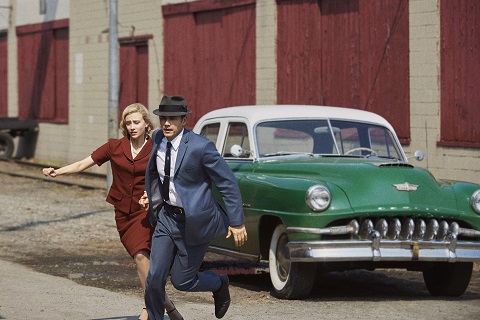 Photo credits:
0237, 0019, 0075 - Sven Frenzel
0082 - Ben Mark Holzberg
0022 - Alex Dukay
For more, follow 11.22.63 on Facebook, Twitter and Instagram:
http://facebook.com/112263OnHulu
http://twitter.com/112263OnHulu (#hulu112263 official hashtag)
http://instagram.com/112263OnHulu




[09/27/21 - 04:07 PM]
Amazon Studios Greenlights Spinoff of Mega-Hit Superhero Drama "The Boys"
Jaz Sinclair, Lizze Broadway, Shane Paul McGhie, Aimee Carrero, Reina Hardesty, and Maddie Phillips will portray young superheroes, with additional cast to be announced.


[09/27/21 - 03:33 PM]
"The Wonder Years" Ranks as No. 1 New Series Debut This Season
With 3 days of viewing across linear and digital platforms, the series debut of "The Wonder Years" spiked to a 1.55 rating among Adults 18-49.


[09/27/21 - 02:08 PM]
Thirty Bachelors Suit Up for a Lesson in Love From Michelle Young When "The Bachelorette" Premieres, Tuesday, Oct. 19, on ABC
Watch episodes on demand and on Hulu the day following their premieres.


[09/27/21 - 01:44 PM]
Packers-49ers Thriller Is Most-Watched Week 3 NBC "Sunday Night Football" Game Since 2015, with Total Audience Delivery of 21 Million Viewers
For the first time since 2016, NBC Sports has presented an NFL game averaging 20+ million viewers in each of the season's first three weeks


[09/27/21 - 01:38 PM]
"Howie Mandel & Friends: Don't Sneeze on Me" Coming to The CW on Monday, October 18
Look for the special presentation at 8:00/7:00c on said night.


[09/27/21 - 12:12 PM]
Peacock Comedy Special "Good Timing with Jo Firestone" to Premiere Friday, October 15
In this hilarious and heartwarming special, Jo Firestone teaches a comedy workshop for 16 senior citizens, leading up to their first live stand-up show.


[09/27/21 - 11:05 AM]
Iconic True Crime Series "City Confidential" Returns to A&E with All-New Episodes Exploring Shocking Crimes and the Communities They Impacted
Narrated by actor Mike Colter, each one-hour episode tells the story of one crime, the ensuing investigation, and the ripple effect it had on a community.


[09/27/21 - 11:00 AM]
David E. Talbert Is Developing "Madelyn Square Gardens," A Musical Series Set in New York City, with Disney Branded Television
The story introduces a young woman named Madelyn as she moves to New York from Mississippi, thinking her dreams of being on Broadway are about to come true.


[09/27/21 - 10:33 AM]
Grammy Winner Toni Braxton to Headline and Executive Produce Lifetime's Multi-Movie Series Event "The Fallen Angels Book Club" Premiering 2022
Braxton will play Hollis Morgan, an ex-con turned amateur sleuth who sets out to investigate a series of murders at her book club.


[09/27/21 - 10:19 AM]
Video: Peacock Unleashes Trailer for Original Supernatural Drama Series "The Girl in the Woods" from Crypt TV Streaming Thursday, October 21
The supernatural YA drama, about a mysterious door in the woods that leads to a terrifying monster dimension, will drop all eight episodes at once.


[09/27/21 - 10:01 AM]
Video: "Axios" on HBO - Season 4 - Official Trailer - HBO
The series returns this Sunday, October 3 at 6:00/5:00c.


[09/27/21 - 09:27 AM]
"Secrets of the Dead" Returns with Six New Episodes, Wednesdays, October 20 - November 24 on PBS
The new season premieres with "Magellan's Crossing," which tells the story of Ferdinand Magellan's expedition around the world in search of a Western route to Asia in order to control its lucrative spice trade.


[09/27/21 - 09:00 AM]
"Saturday Night Live" Adds Three Featured Players to the Cast for the Upcoming 47th Season
Aristotle Athari, James Austin Johnson and Sarah Sherman will join returning cast members Aidy Bryant, Michael Che, Pete Davidson, Mikey Day, Chloe Fineman, Heidi Gardner, Colin Jost, Kate McKinnon, Alex Moffat, Kyle Mooney, Ego Nwodim, Chris Redd, Cecily Strong, Kenan Thompson, Melissa Villaseñor and Bowen Yang.


[09/27/21 - 08:59 AM]
The History Channel to Premiere Next Installment of Its Popular "That Built" Franchise with New Series "The Engineering That Built The World" Exploring The Titans Behind the Greatest Engineering Feats, Landmarks and Builds of All Time
The eight one-hour episode series will premiere Sunday, October 10 at 9:00/8:00c.


[09/27/21 - 08:31 AM]
Video: "Convergence: Courage in a Crisis" - Official Trailer - Netflix
While COVID-19 exacerbates vulnerabilities across the world, unsung heroes in all levels of society help the tide turn toward a brighter future.