[12/02/16 - 09:58 AM]
AMC Releases First Look Photos from Season Two of "Into the Badlands"
The 10 episode second season will debut in March of 2017.
---
[via press release from AMC]
AMC RELEASES FIRST LOOK PHOTOS FROM SEASON TWO OF "INTO THE BADLANDS"
Today, AMC released first look photos from season two of its martial arts drama "Into the Badlands." The series has scored with critics and fans for its immersive world and the artistry of its elaborate fight sequences. The ten episode second season will debut in March of 2017.
Season two of "Into the Badlands" finds Sunny and M.K. separated and scattered to the wind, each imprisoned in unlikely places. While M.K. struggles to control his powers, Sunny is determined to fight his way back into the Badlands to find his family or die trying. On their journey, Clipper and Colt are assisted by mysterious, new allies whose motivations may be anything but pure. Meanwhile, The Widow continues to consolidate power against the other Barons, while a dark and mysterious threat prepares to exact revenge on them all. Alliances are struck, friendships betrayed, and by season's end, Sunny and M.K.'s lives will be forever altered with devastating consequences.
"Into the Badlands" was created by showrunners/executive producers/writers Alfred Gough and Miles Millar and executive produced by Oscar(R)-nominated producers Stacey Sher and Michael Shamberg, director David Dobkin, fight director Stephen Fung and Daniel Wu. The series stars Wu (Tai Chi Zero) as Sunny; Marton Csokas (The Lord of the Rings: The Return of the King) as Quinn; Aramis Knight (The Dark Knight Rises) as M.K.; Oliver Stark ("Luther") as Ryder; Emily Beecham (28 Weeks Later) as The Widow; Orla Brady ("Dr. Who," "Fringe") as Lydia; Sarah Bolger ("Once Upon a Time," "The Tudors") as Jade; Ally Ioannides ("Parenthood") as Tilda; Madeleine Mantock (Edge of Tomorrow) as Veil; Stephen Lang (Avatar, Don't Breathe) as Waldo and Nick Frost as Bajie (Shaun of the Dead).
Daniel Wu as Sunny and Nick Frost as Bajie
Emily Beecham as The Widow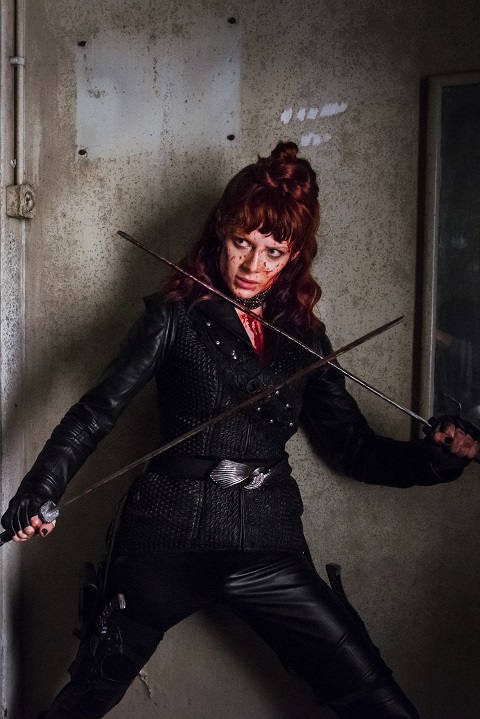 Nick Frost as Bajie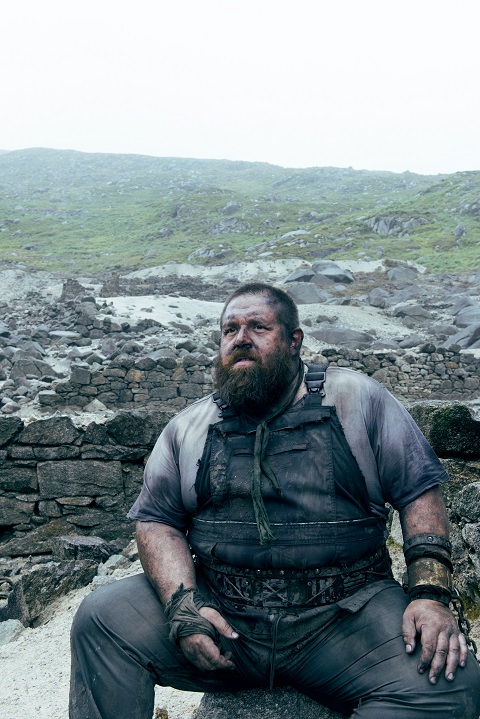 Daniel Wu as Sunny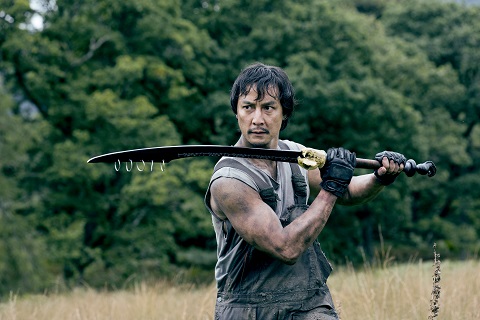 Sarah Bolger as Jade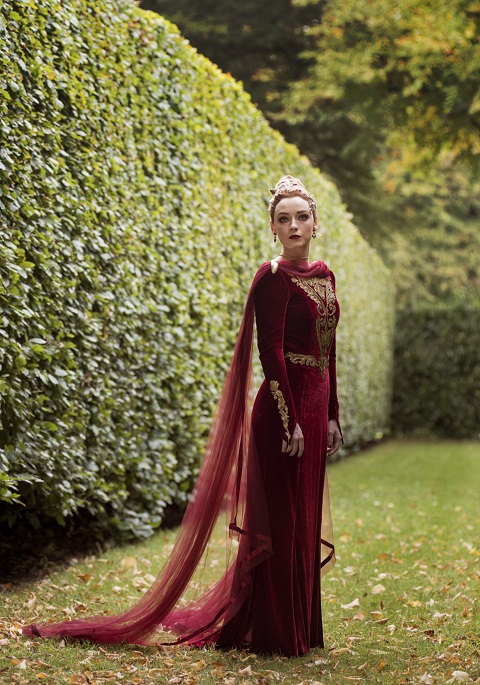 [01/31/23 - 09:32 AM]
Peacock and NBC Sports Announce 2023 "MLB Sunday Leadoff" Schedule
Beginning on Sunday, April 23, with the defending National League champion Philadelphia Phillies hosting the Colorado Rockies at 12:05 p.m. ET from Citizens Bank Park, Peacock will stream an NBC Sports-produced baseball game live in 19 of 20 weeks.


[01/31/23 - 09:06 AM]
DC Studios Announces Slate of 10 New Film and Television Projects
The television projects for HBO Max include "Creature Commandos," "Waller," "Booster Gold," "Lanterns" and "Paradise Lost."


[01/31/23 - 09:06 AM]
Super Bowl Week: FOX Sports and FOX Deportes Deliver 50 Hours of Live Gameday and Weekday Programming for Super Bowl LVII
On Super Bowl Sunday, FOX broadcasts seven-and-a-half hours of pregame coverage from its set on the Great Lawn outside State Farm Stadium in Glendale, Ariz., before moving inside to the set in the northeast tunnel of the stadium just prior to kickoff.


[01/31/23 - 09:06 AM]
Prime Video Acquires Exclusive U.S. Streaming Rights from MGM for "The Devil's Confession: The Lost Eichmann Tapes"
The docuseries is available to stream now on Prime Video in the U.S. only.


[01/31/23 - 09:00 AM]
"Survivor" Announces the 18 New Castaways Competing on the 44th Edition with a Thrilling 2-Hour Season Premiere Airing Wednesday, March 1
The individuals competing on season 44 are fans from diverse backgrounds who bring fresh perspectives to this new era of the game, with the same ultimate goal: to outwit, outplay and outlast.


[01/31/23 - 09:00 AM]
"Sunday Night Rocks" Returns to AXS TV with the Debuts of All-New Original Series "Rockstar Shuffle" & "Parking Lot Payday" on February 19
"Rockstar Shuffle" gives music lovers a rare look into their favorite rock icons as they share their own priceless stories, showoff their personal collections of music memorabilia, reflect on the most-treasured memories from their acclaimed careers, and so much more.


[01/31/23 - 08:01 AM]
Video: "Love is Blind: After the Altar" Season 3 - Official Trailer - Netflix
A year after the weddings, some old flames have reunited, while others try to navigate next steps in their relationships.


[01/31/23 - 08:00 AM]
The Teams from "FBI," "FBI: International" and "FBI: Most Wanted" Join Forces in an Action-Packed New Global Crossover Event, Tuesday, April 4 on CBS
Details on the high-stakes bicontinental case will be announced in the following weeks.


[01/31/23 - 07:02 AM]
Questlove Announces Hip Hop 50 Tribute Performance at "The 65th Annual Grammy Awards"
The performance is part of the Paramount Global initiative to honor the 50th anniversary of hip hop in partnership with Mass Appeal.


[01/31/23 - 06:30 AM]
CBS Sizzles on Sunday Night with Massive Viewership, Led by Most-Watched NFL Conference Championship Game in Four Years
CBS delivered massive viewership on Sunday night with a total of 63 million viewers for its coverage of the AFC Championship Game and a post-game episode of hit drama "Fire Country," according to Nielsen national ratings.


[01/31/23 - 06:20 AM]
Nate Burleson and Charli D'Amelio Will Bring the Slime as Co-Hosts of "Nickelodeon Kids' Choice Awards 2023," Live on Saturday, March 4, at 7 P.M. (ET/PT)
The news was revealed today on "CBS Mornings."


[01/31/23 - 06:00 AM]
Roku Locks FAST Deal with Warner Bros. Discovery for The Roku Channel; New FAST Channels Will Feature Popular Titles Including "Westworld," "The Bachelor," "Cake Boss," "Say Yes to the Dress," "F-Boy Island," and More
Featuring popular premium content including "Westworld," "The Bachelor," "Cake Boss," "Say Yes to the Dress," "F-Boy Island," and more, the channels will arrive on The Roku Channel in spring 2023.


[01/31/23 - 02:01 AM]
Video: "In Love All Over Again" - Official trailer - Netflix
Ever since they met, Irene and Julio have been falling in love, splitting up, and then trying again. Will they ever find their happy ending?


[01/31/23 - 12:01 AM]
Video: "10 Days of A Good Man" - Official Trailer - Netflix
A lawyer turned private investigator takes on a missing person case, propelling him on an unexpected and life-altering quest.


[01/30/23 - 03:01 PM]
BET Announces Groundbreaking Four-Part Original Primetime Documentary Series "Black + Iconic" Exploring the Profound Impact and Lasting Influence of Seminal Black Icons in Fashion, Music, Film, and Dance
"Black + Iconic: Style Gods" premieres on Saturday, February 18 at 8:00/7:00c on BET, BET Her, BET+, and VH1.