[05/10/17 - 11:00 AM]
Development Update: Wednesday, May 10 - FOX Picks Up Comedies "Ghosted" and "LA to Vegas"
By The Futon Critic Staff (TFC)
---
LOS ANGELES (thefutoncritic.com) -- The latest development news, culled from recent wire reports:
Looking to keep track of all the various projects in development? Click here to visit our signature "Devwatch" section. There visitors can view our listings by network, genre, studio and even development stage (ordered to pilot, cast-contingent, script, etc.). It's updated every day!
Here are the latest projects being picked up to series by the aforementioned network for the 2017-18 season (via press release):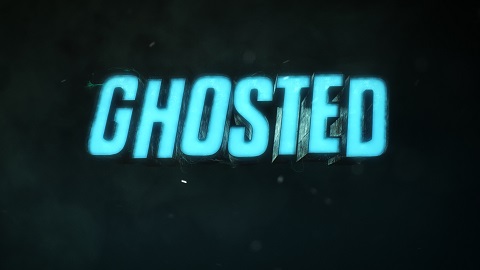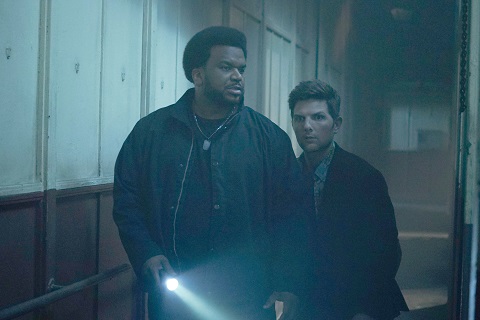 GHOSTED
· Format: Single Camera Comedy
· Studio: 3Arts/Gettin' Rad Productions in association with Twentieth Century Fox Television
· W/EP: Tom Gormican
· EP/Showrunner: Kevin Etten
· D/EP: Jonathan Krisel
· NW/EPs: Craig Robinson, Adam Scott, Naomi Scott, Oly Obst and Mark Schulman
· Logline: A cynical skeptic (Craig Robinson), and a genius "true believer" in the paranormal (Adam Scott), are recruited by a secret government agency to look into the rampant "unexplained" activity in Los Angeles -- all while uncovering a larger mystery that could threaten the existence of the human race.
· Cast:
· Craig Robinson - "Leroy Wright"
· Adam Scott - "Max Jennifer"
· Ally Walker - "Capt Lafrey"
· Adeel Akhtar - "Barry"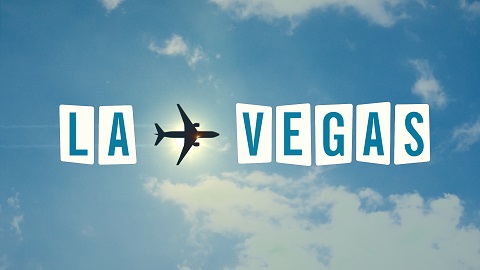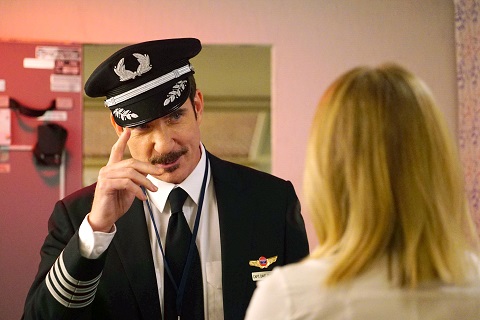 LA TO VEGAS
· Format: Single Camera Comedy
· Studio: Gary Sanchez Productions in association with Twentieth Century Fox Television
· W/EP: Lon Zimmet
· D/EP: Steve Levitan
· NW/EPs: Will Ferrell, Adam McKay, Chris Henchy, Owen Burke
· Logline: An ensemble workplace comedy about an airline crew and the eccentric passengers who, every weekend, take the roundtrip flight from Burbank to Las Vegas with one goal in mind - to come back a winner.
· Cast:
· Dylan McDermott - "Captain Dave"
· Kim Matula - "Ronnie"
· Ed Weeks - "Colin"
· Nathan Lee Graham - "Bernard"
· Olivia Macklin - "Nichole"
· Peter Stormare - "Artem"
---




[03/22/18 - 10:00 AM]
CBS Announces Season Finale Airdates for 2017-2018
"Scorpion" will now kick off said finales on Monday, April 16.


[03/22/18 - 09:44 AM]
"Shaquille O'Neal Presents: All Star Comedy Jam: I'm Still Laughing" to Premiere Friday, March 23 at 10 PM ET/PT on Showtime(R)
Filmed at The Rio Hotel & Casino in Las Vegas, the new special features comedy veteran and fan-favorite Bruce Bruce teaming up with Huggy Lowdown, Aida Rodriguez and Brian "Da Wildcat" Smith.


[03/22/18 - 09:23 AM]
Embedded with Survivors of the Parkland, Fla. School Shooting, CBS News Brings Viewers Inside a Movement as Students Turn Grief Into Action in "39 Days"
The one-hour special airs this Saturday, March 24 at 8:00/7:00c.


[03/22/18 - 08:34 AM]
Seth Rogen Announces All-Star Lineup for Netflix Comedy Special
Guests scheduled to appear include: Tiffany Haddish, Sarah Silverman, Michelle Wolf, John Mulaney, James Corden,The Muppets, Post Malone, Nick Kroll, Kumail Nanjiani, Sacha Baron Cohen, Jeff Goldblum, Michael Che, Craig Robinson & The Nasty Delicious.


[03/22/18 - 08:32 AM]
"The Rain" Is Coming to Netflix May 4
In Netflix's post-apocalyptic YA thriller, two Danish siblings emerge from the safety of their bunker six years after a brutal virus carried by the rain wipes out almost all humans in Scandinavia.


[03/22/18 - 08:10 AM]
Wednesday's Broadcast Ratings: FOX Finales Win Tight Demo Race
The network edges ABC, CBS and NBC by one-tenth of a ratings point.


[03/21/18 - 11:21 PM]
Development Update: Wednesday, March 21
Updates include: Daniel Ezra tapped to lead The CW's "Spencer"; Bernard David Jones lands starring role in FOX's "Our People"; and Karen Fukuhara is the latest to report for Amazon's "The Boys."


[03/21/18 - 03:35 PM]
Hallmark Channel Announces Season Two of "Meet the Peetes"
"Viewers have welcomed the Peete family into their homes and have fallen in love with their heartfelt and touching narratives that families everywhere can relate to," said Michelle Vicary.


[03/21/18 - 03:34 PM]
Hallmark Expands Pet Adoption Initiative, Adoption Ever After, with New, Original Special "Cat Bowl"
"Cat Bowl" will feature adult cats and seniors playing a feline Hall of Fame game, Saturday, February 2, 2019.


[03/21/18 - 03:33 PM]
Hallmark Channel to Launch First Ever Interactive "Home & Family" Dream Holiday Home Contest
The contest offers the chance for one lucky viewer to win a holiday-themed home redecoration that will turn heads and be the envy of decorators across the country.


[03/21/18 - 03:32 PM]
Hallmark Channel Announces Season Six of "When Calls the Heart"
Currently in its fifth season, "When Calls the Heart's" ratings momentum has carried over from season four.


[03/21/18 - 03:31 PM]
Hallmark Movies & Mysteries Adds Three All-New, Original Movie Franchises to Lineup
"The Chronicle Mysteries" will join the previously announced "Picture Perfect" and "Crossword Mysteries."


[03/21/18 - 12:56 PM]
Jay Ali Joins the Cast for Season Three of the Netflix Original Series, "Marvel's Daredevil"
He will portray Rahul "Ray" Nadeem, an honest, but ambitious FBI agent willing to go to any length for his family.


[03/21/18 - 12:15 PM]
An All-New Supersized "Jay Leno's Garage" Premieres Thursday, April 19 at 10PM ET/PT
Celebrity guests this season include Jamie Foxx, Billy Crystal, Terry Crews, Tyler Perry, Mitt Romney, Trevor Noah, James Taylor, "Weird Al" Yankovic, Martha Reeves, Guy Fieri, Chris Hardwick, and more.


[03/21/18 - 11:02 AM]
Video: First-Look and New Promo Available from NBC's "Jesus Christ Superstar Live in Concert"
The production will air live Easter Sunday, April 1 at 8:00/7:00c in front of a large audience at the Marcy Armory in Williamsburg, Brooklyn.