[05/10/17 - 11:00 AM]
Development Update: Wednesday, May 10 - FOX Picks Up Comedies "Ghosted" and "LA to Vegas"
By The Futon Critic Staff (TFC)
---
LOS ANGELES (thefutoncritic.com) -- The latest development news, culled from recent wire reports:
Looking to keep track of all the various projects in development? Click here to visit our signature "Devwatch" section. There visitors can view our listings by network, genre, studio and even development stage (ordered to pilot, cast-contingent, script, etc.). It's updated every day!
Here are the latest projects being picked up to series by the aforementioned network for the 2017-18 season (via press release):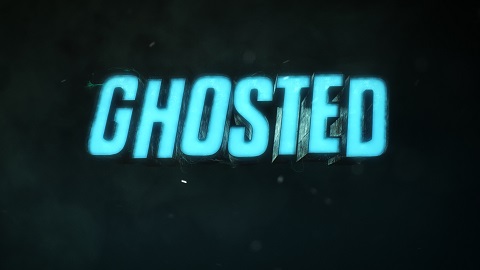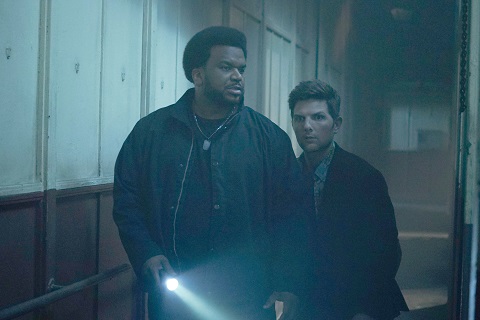 GHOSTED
· Format: Single Camera Comedy
· Studio: 3Arts/Gettin' Rad Productions in association with Twentieth Century Fox Television
· W/EP: Tom Gormican
· EP/Showrunner: Kevin Etten
· D/EP: Jonathan Krisel
· NW/EPs: Craig Robinson, Adam Scott, Naomi Scott, Oly Obst and Mark Schulman
· Logline: A cynical skeptic (Craig Robinson), and a genius "true believer" in the paranormal (Adam Scott), are recruited by a secret government agency to look into the rampant "unexplained" activity in Los Angeles -- all while uncovering a larger mystery that could threaten the existence of the human race.
· Cast:
· Craig Robinson - "Leroy Wright"
· Adam Scott - "Max Jennifer"
· Ally Walker - "Capt Lafrey"
· Adeel Akhtar - "Barry"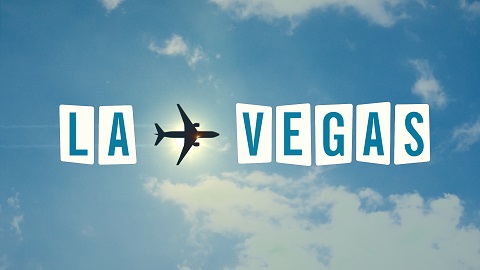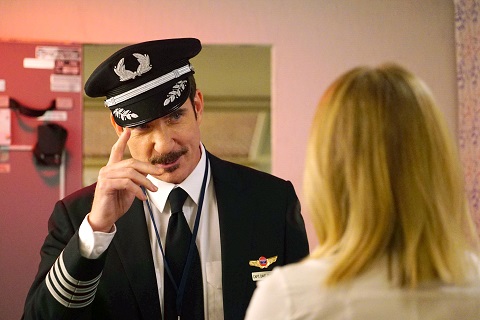 LA TO VEGAS
· Format: Single Camera Comedy
· Studio: Gary Sanchez Productions in association with Twentieth Century Fox Television
· W/EP: Lon Zimmet
· D/EP: Steve Levitan
· NW/EPs: Will Ferrell, Adam McKay, Chris Henchy, Owen Burke
· Logline: An ensemble workplace comedy about an airline crew and the eccentric passengers who, every weekend, take the roundtrip flight from Burbank to Las Vegas with one goal in mind - to come back a winner.
· Cast:
· Dylan McDermott - "Captain Dave"
· Kim Matula - "Ronnie"
· Ed Weeks - "Colin"
· Nathan Lee Graham - "Bernard"
· Olivia Macklin - "Nichole"
· Peter Stormare - "Artem"
---




[01/17/18 - 10:52 AM]
"Who Wants to Be a Millionaire" and "RightThisMinute" Renewed for 2018-19 on ABC Owned Television Stations by Disney-ABC Home Entertainment and Television Distribution
Hosted by Chris Harrison and currently in its 16th season in national syndication, "Millionaire" continues to be the only game show that offers a $1 million prize to each and every contestant.


[01/17/18 - 10:15 AM]
Rupert Friend Joins Cast of CBS All Access' "Strange Angel"
Friend will play Ernest Donovan, the enigmatic neighbor of Jack Parsons (portrayed by Jack Reynor) who becomes the young scientist's tour guide into the illicit underbelly of 1930s Los Angeles.


[01/17/18 - 10:03 AM]
"Marvel's Cloak & Dagger" Panel and Live Performances Announced for First Ever "Freeform Summit"
The "Freeform Summit," taking place Thursday at NeueHouse Hollywood, includes talent, executives, showrunners and directors across multiple series spotlighting the brand new 2018 programming lineup including.


[01/17/18 - 10:02 AM]
Showtime(R) to Premiere "Eddie Griffin: Undeniable"
Celebrating his 30-year anniversary in comedy, veteran comedian Eddie Griffin takes to the stage in the hilarious new special, premiering on Friday, February 9.


[01/17/18 - 09:09 AM]
"Love at First Bite" - New Series Premieres Monday, January 22 at 10PM ET/PT on FYI
Each 30-minute episode follows a couple who met, fell in love, and followed their passion for food and creativity together by opening a restaurant.


[01/17/18 - 08:43 AM]
Jermaine Dupri, Cameo, Richelieu Dennis, Tamika Mallory, Marley Dias, Dr. Lonnie Johnson, Rhyon Brown Announced as Recipients of 2018 Bounce Trumpet Awards
The prestigious annual event celebrating African-American achievements and contributions will air exclusively on Bounce on Sunday, February 11.


[01/17/18 - 08:13 AM]
Tuesday's Broadcast Ratings: "This Is Us," "Ellen's Game of Games" Top Charts for NBC
The Peacock cruises to victory among adults 18-49 last night.


[01/17/18 - 07:58 AM]
CMT Unveils the Cast of "Music City" from the Creator of "The Hills" and "Laguna Beach" Premiering Thursday, March 1 at 10 PM ET/PT
The highly-anticipated "Music City" follows a group of friends entering the next chapter of their lives while chasing dreams of success, fame and romance in Nashville.


[01/17/18 - 07:03 AM]
Video: First Look at the New Season of "Queer Eye" Launching Exclusively on Netflix February 7
The series returns to Netflix and is going global, introducing audiences around the world to a modern aesthetic, diverse perspective and a brand new Fab Five.


[01/17/18 - 06:30 AM]
Kendrick Lamar, Sam Smith and U2 Added to the Lineup for the "60th Annual Grammy Awards(R)" on Jan. 28 on CBS
Previously announced performers include Alessia Cara, Cardi B, Childish Gambino, Daddy Yankee, Luis Fonsi, Kesha, Khalid, Lady Gaga, Little Big Town, Logic, Patti LuPone, Bruno Mars, P!nk, Ben Platt and SZA.


[01/17/18 - 06:04 AM]
Amazon Studios Greenlights a Second Season of Hit Superhero Series "The Tick"
As previously announced, Amazon will premiere the highly anticipated second half of "The Tick's" first season on February 23.


[01/17/18 - 06:00 AM]
"The Powerpuff Girls" Celebrate 20 Years of Saving the World Before Bedtime
The celebration will begin in February with the global rollout of new episodes, events and products that will continue into 2019.


[01/16/18 - 06:20 PM]
"The Office" Marathon Delivers Big Gains for Comedy Central with Total-Day Rating Up 71% Against Year-Ago
Comedy Central spins the numbers for Monday, January 15.


[01/16/18 - 02:00 PM]
FOX Renews Critically Acclaimed Hit Drama "9-1-1" for a Second Season
"With a bold concept, award-winning stars and a flawless execution, Ryan [Murphy], Brad [Falchuk] and Tim [Minear] have done it again," said Dana Walden and Gary Newman.


[01/16/18 - 01:52 PM]
"Chicago P.D." Sold in 75% of the U.S. for Syndication Debut This Fall
Dick Wolf's award-winning police procedural series will air Monday-Friday in national syndication beginning September 2018.