LOS ANGELES (thefutoncritic.com) -- The latest development news, culled from recent wire reports:
Looking to keep track of all the various projects in development? Click here to visit our signature "Devwatch" section. There visitors can view our listings by network, genre, studio and even development stage (ordered to pilot, cast-contingent, script, etc.). It's updated every day!
Here are the latest projects being picked up to series by the aforementioned network for the 2018-19 season (via press release):
THE ENEMY WITHIN
In this fast-paced, spy-hunting thriller, Erica Shepherd (Jennifer Carpenter) is a brilliant former CIA operative, now known as the most notorious traitor in American history serving life in a Supermax prison. Against every fiber of his being but with nowhere else to turn, FBI Agent Will Keaton (Morris Chestnut) enlists Shepherd to help track down a fiercely dangerous and elusive criminal she knows all too well. For Keaton, it's not easy to trust the woman who cost him so much. While Shepherd and Keaton have different motivations for bringing the enemy to justice, they both know that to catch a spy... they must think like one.
The cast includes Jennifer Carpenter, Morris Chestnut, Raza Jaffrey and Kelli Garner.
Ken Woodruff will write and executive produce. Mark Pellington will direct and executive produce the pilot. Vernon Sanders also executive produces. "The Enemy Within" is produced by Universal Television.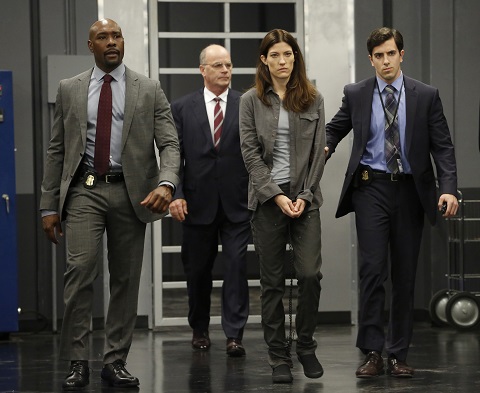 THE ENEMY WITHIN -- "Pilot" Episode -- Pictured: (l-r) Jennifer Carpenter as Erica Shepherd, Morris Chestnut as Will Keaton -- (Photo by: Will Hart/NBC)
THE VILLAGE
Welcome to the Village, an apartment building in Brooklyn that appears like any other from the outside but is quite unique inside. The people who reside here have built a bonded family of friends and neighbors. Sarah's a nurse and single mom raising a creative teen; Gabe's a young law student who got a much older and unexpected roommate; Ava must secure the future of her young, U.S.-born son when ICE comes knocking; Nick's a veteran who's returned from war; and the heart and soul of the building, Ron and Patricia, have captivating tales all their own. These are the hopeful, heartwarming and challenging stories of life that prove family is everything - even if it's the one you make with the people around you.
The cast includes Moran Atias, Dominic Chianese, Warren Christie, Frankie Faison, Jerod Haynes, Daren Kagasoff, Michaela McManus, Lorraine Toussaint and Grace Van Dien.
Mike Daniels will write and executive produce. Minkie Spiro will direct and executive produce the pilot. Jessica Rhoades also executive produces. "The Village" is produced by Universal Television and 6107 Productions.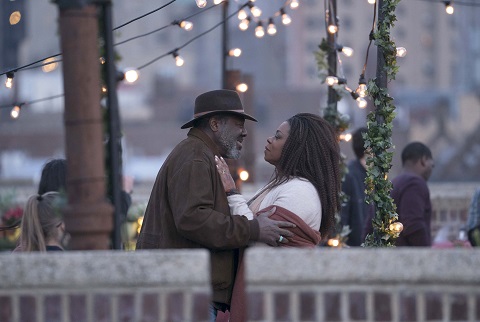 THE VILLAGE - "Pilot" Episode -- Pictured: (l-r) Frankie Faison as Ron Davis, Lorraine Toussaint as Patricia Davis -- (Photo by: Peter Kramer/NBC)
---