THE CW UNVEILS FALL 2018 ARTWORK FOR NEW SERIES "ALL AMERICAN" AND "CHARMED"
Images To Appear in the Network's Fall Outdoor, Print and Digital Marketing Campaigns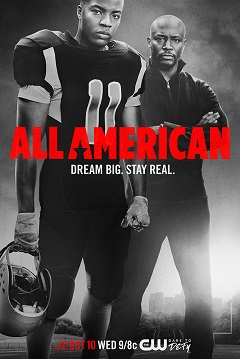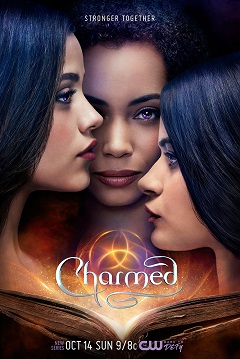 August 28, 2018 (Burbank, CA) - The CW Network has unveiled the artwork for the 2018 Fall launch of its new series ALL AMERICAN and CHARMED. The new art will appear in The CW's national outdoor, print, and digital marketing this fall.
The ALL AMERICAN key art, with the tag line "Dream Big. Stay Real.," features Billy Baker (Taye Diggs) and Spencer James (Daniel Ezra). The CHARMED art features the "Charmed Ones," sisters Macy Vaughn (Madeleine Mantock), Melanie "Mel" Vera (Melonie Diaz) and Margarita "Maggie" Vera (Sarah Jeffery), with the tag line "Stronger Together."
The CW's Executive Creative Director is Rick Frey. The Art Director for ALL AMERICAN is The Refinery. The Art Director for CHARMED is Brian Hunt. Photographer credit for ALL AMERICAN and CHARMED is Marc Hom.
Key art for The CW's 2018 Fall series LEGACIES will be released at a later date.