LOS ANGELES (thefutoncritic.com) -- The latest development news, culled from recent wire reports:
Looking to keep track of all the various projects in development? Click here to visit our signature "Devwatch" section. There visitors can view our listings by network, genre, studio and even development stage (ordered to pilot, cast-contingent, script, etc.). It's updated every day!
Here are the latest projects being picked up to series by the aforementioned network for the 2019-20 season (via press release):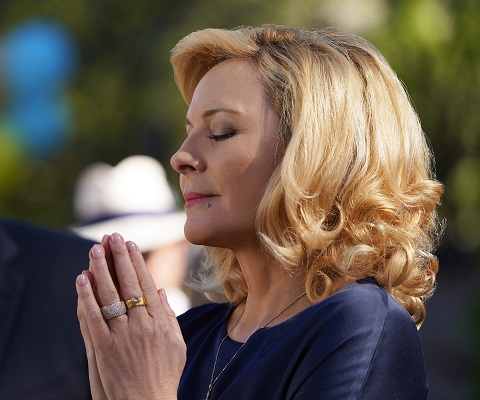 FILTHY RICH
· Studio: 20th Century Fox Television, Imagine Television, FOX Entertainment
· Format: One-hour drama
· EP/W/D: Tate Taylor
· EP/NW: Brian Grazer, Francie Calfo, John Norris
· P: Kim Cattrall
· Anna Culp and Jillian Kugler will serve as the project's point executives for Imagine Television
· Logline: A southern Gothic family drama in which wealth, power and religion collide - with outrageously soapy results. When the patriarch of a mega-rich Southern family, famed for creating a wildly successful Christian television network, dies in a plane crash, his wife and family are stunned to learn that he fathered three illegitimate children, all of whom are written into his will, threatening their family name and fortune. With monumental twists and turns, FILTHY RICH presents a world in which everyone has an ulterior motive - and no one is going down without a fight.
· Cast:
· Kim Cattrall - "Margaret Monreaux"
· Gerald McRaney - "Eugene Monreaux"
· Aubrey Dollar "Rose Monreaux"
· Corey Cott - "Eric Monreaux"
· Benjamin Aguilar - "Antonio Rivera"
· Mark L. Young - "Jason Conley"
· Melia Kreiling - "Ginger Sweet"
· Steve Harris - "Franklin Lee"
· David Denman - "Reverend Paul Luke Thomas"
· Olivia Macklin - "Becky Monreaux"
---