DISNEY BRANDED TELEVISION AND BAOBAB STUDIOS BEGIN DEVELOPMENT ON ANIMATED ANTHOLOGY SERIES "THE WITCHVERSE," BASED ON EMMY AWARD-WINNING VR SHORT FILM "BABA YAGA," FOR DISNEY+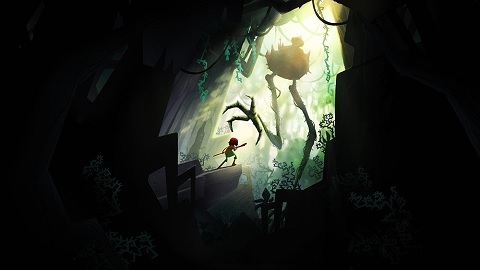 Courtesy of Baobab Studios
Disney Branded Television is in development with nine-time Emmy(R) Award-winning international animation studio Baobab Studios on "The Witchverse," an all-new animated anthology series based on Baobab Studios' acclaimed, award-winning interactive experience "Baba Yaga."
Working closely with Baobab Studios, Disney Television Animation is overseeing the development of the project for Disney+. Eric Darnell, writer and director of "Baba Yaga," "Madagascar" and "Antz" and Baobab's co-founder and chief creative officer, will executive-produce the series.
"The Witchverse" is a global celebration of the international cultural phenomena of witches, their magic and their universal connection to nature. Each witch-i-sode will comically explore and upend common misconceptions surrounding global witch mythology and lore from a mélange of cultures and perspectives around the world.
Ayo Davis, president, Disney Branded Television, said, "We're inspired by Baobab's bold creative vision that redefines, deepens and expands storytelling about witches in a way that is transformative and entertaining and filled with humor and heart.".
Three-time Emmy Award-winning VR experience and animated short film "Baba Yaga," which serves as inspiration for "The Witchverse," is a contemporary portrayal of the Eastern European legend Baba Yaga, an enigmatic witch who uses her powers to stop villagers whose settlement encroaches upon her enchanted forest. The immersive experience is brought to life with illustrative 2D pop-up animation, as well as hand-drawn and stop-motion styles and explores themes of empowerment and environmentalism. "Baba Yaga" will serve as a starting point for episode one of the new series.
"Disney is the ideal partner to be working with us on one of our most creatively ambitious storytelling endeavors," said Eric Darnell, co-founder and chief creative officer for Baobab Studios. "They uniquely have the ability to create entire new worlds like no one else on this planet, and in this collaboration, 'Baba Yaga' has the potential to be a breath of fresh air for everyone who loves fairytales, both young and old, from different cultures."
About Disney Branded Television
Disney Branded Television encompasses the creative storytellers and production and content marketing teams responsible for Disney-branded television series, movies and other programming spanning live-action, animated and unscripted formats. The group fuels the Disney+ streaming platform and Disney Channel, Disney XD and Disney Junior linear networks with content geared toward kids, tweens, teens and families, with stories that are imaginative, aspirational and reflective of their world and experiences. Recent projects include "High School Musical: The Musical: The Series," "Monsters at Work," "The Mysterious Benedict Society" and "Marvel's Spidey and his Amazing Friends." Disney Branded Television has created some of the most iconic and award-winning properties and franchises, including Peabody Award winners "Doc McStuffins" and "The Owl House"; Emmy Award winners "Big City Greens" and "Elena of Avalor"; the beloved "Mickey Mouse" cartoon shorts plus the Disney Channel Original Movie (DCOM) franchise, comprised of more than 100 titles.
About Disney+
Disney+ is the dedicated streaming home for movies and shows from Disney, Pixar, Marvel, Star Wars, and National Geographic, along with The Simpsons and much more. In select international markets, it also includes the new general entertainment content brand, Star. The flagship direct-to-consumer streaming service from The Walt Disney Company, Disney+ is part of the Disney Media & Entertainment Distribution segment. The service offers commercial-free streaming alongside an ever-growing collection of exclusive originals, including feature-length films, documentaries, live-action and animated series, and short-form content. With unprecedented access to Disney's long history of incredible film and television entertainment, Disney+ is also the exclusive streaming home for the newest releases from The Walt Disney Studios. Disney+ is available as a standalone streaming service or as part of The Disney Bundle that gives subscribers access to Disney+, Hulu, and ESPN+. For more, visit disneyplus.com, or find the Disney+ app on most mobile and connected TV devices.
About "Baba Yaga"
The VR interactive experience of "Baba Yaga" - written/directed by Eric Darnell, featuring an all-female voice cast of Kate Winslet, Daisy Ridley, with Jennifer Hudson and Glenn Close, and executive produced by Hudson, Larry Cutler, Maureen Fan and Kane Lee - is a contemporary portrayal of the Eastern European legend brought to life with illustrative 2D pop-up animation, as well as hand-drawn and stop-motion styles, creating a modern visual language for VR inspired by classic animation. Leveraging the studio's award-winning animation pioneers and interactive gaming veterans, "Baba Yaga" blends theater, cinema, interactivity, AI, and animation into a unique experience that explores themes of empowerment and environmentalism. It is currently available on the Oculus Quest.
About Baobab Studios
Founded by Maureen Fan, Eric Darnell, and Larry Cutler in 2015, nine-time Emmy(R) Award-winning Baobab Studios is the world's leading independent interactive animation studio. With a mission to inspire you to dream and bring out your sense of wonder by making you matter, Baobab Studios has released eight projects to date - Invasion!, Asteroids!, Jack, Crow: The Legend, Bonfire, Baba Yaga, Paper Birds, and Namoo - all to critical acclaim and commercial success. Named Fast Company's 2018 Most Innovative Company, its awarding winning works (traditional, VR, and AR) have been viewed millions of times and have starred such diverse talents as John Legend, Oprah, Constance Wu, Diego Luna, Liza Koshy, Tye Sheridan, Elizabeth Banks, Ethan Hawke, Lupita Nyong'o, Ali Wong and Edward Norton. Their IP are currently being adapted into books (MacMillan, Penguin Random House), film (Roth/Kirsch, Disney), original series with the premium streamers, and games.