NBC EXTENDS POWERHOUSE HIT "AMERICA'S GOT TALENT" WITH NEW SERIES "AGT: FANTASY LEAGUE"
For First Time Ever, Judges Will Be Drafting Their Ultimate Lineup From America's Choice of Acts From Across the Global "Got Talent" Franchise
Singer and Songwriter Mel B returns as Judge Alongside Executive Producer Simon Cowell, Heidi Klum and Howie Mandel; Terry Crews to Host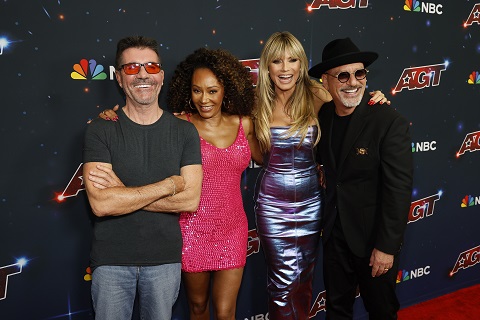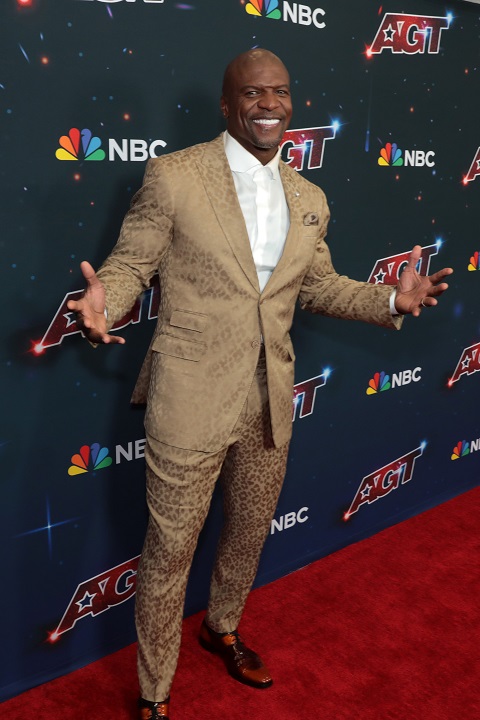 · Based on the popularity of "AGT: All-Stars" and "AGT: The Champions," NBC puts a fresh spin on the hit "America's Got Talent" franchise with new iteration "AGT: Fantasy League," premiering in 2024.
· Singer and songwriter Mel B returns to the "AGT" judges' desk alongside executive producer Simon Cowell, global fashion icon Heidi Klum and renowned comedian Howie Mandel. The dynamic Terry Crews returns as host. 
· In "AGT: Fantasy League," similar to a fantasy sports draft, the judges will each choose a roster of their favorite acts picking from winners, finalists, viral sensations and fan favorites from "America's Got Talent" and "Got Talent" franchises around the world, all pre-selected by America in an initial vote.
· For the first time in show history, the judges will be competing alongside the contestants and will mentor and guide the acts throughout the competition with the hopes of earning bragging rights and seeing an act from their team crowned the champion of "AGT: Fantasy League."
· Following the "AGT" finale on Wednesday, Sept. 27, fans can suggest acts they want to see compete on "AGT: Fantasy League" by heading to the "AGT" app and nominating their favorite picks from more than 60 acts.
· A total of 40 remarkable acts will move forward to the "AGT" draft pool as the judges carefully make their selections and fill their fantasy teams with 10 showstopping acts compiled from singers, dancers, ventriloquists, comedians, aerialists, magicians and more.
· The Golden Buzzer will be back sending acts straight to the finals, but with a twist, as each judge can use their coveted Golden Buzzer for their own act or to steal an act from another judges' team.
· The audience will vote each week to determine which acts will advance to the finals and which judge will earn bragging rights as their act is crowned the "AGT: Fantasy League" champion.
· To be a part of the studio audience, fans can visit https://on-camera-audiences.com/shows/Americas_Got_Talent_Fantasy_League for free tickets.
· "America's Got Talent" is on pace to be the most-watched summer broadcast alternative series for 18 consecutive years. "AGT" recently surpassed 26 million subscribers on YouTube and this year has garnered over 3.8 billion video views to date. (including "AGT: All-Stars" and "AGT" Season 18 - PER SCR SOURCE)
· The "Got Talent" format has had more than two billion global viewers since it began airing in 2006 in America and has aired in 194 territories worldwide. "Got Talent" holds the Guinness World Records title as the Most Successful Reality Television Format, with more than 70 local versions produced across Europe, Asia Pacific, the Middle East, Africa and the Americas.
· "AGT: Fantasy League" is co-produced by Fremantle and Syco Entertainment. Simon Cowell, Sam Donnelly, Jason Raff are the executive producers. 
· Singer and songwriter Mel B is an iconic figure in the music industry, best known as a member of the pop sensation Spice Girls and later as a successful solo artist. Mel rejoins the judges' desk for "AGT: Fantasy League" after appearing on seasons 8-13 of "America's Got Talent" and season one of "AGT: The Champions." An established television personality and talent show judge, she has also appeared on "Dancing with the Stars," "The X Factor," "The Masked Singer Australia" and "Lip Sync Battle UK." Mel B was awarded an the Most Excellent Order of the British Empire for her campaigning against domestic violence.
· For more information, please visit the official show site at: http://www.nbc.com/agt and the official press website at https://www.nbcumv.com.  
· Follow "America's Got Talent" on social media:   o Facebook: https://www.facebook.com/AGT   o Twitter: https://twitter.com/AGT    o YouTube: https://www.youtube.com/AmericasGotTalent   o Instagram: https://www.instagram.com/agt/   o TikTok: https://www.tiktok.com/@agt?lang=en   o Hashtag: #AGT