'Stranger Things' Day 2023: Our Complete Preview Guide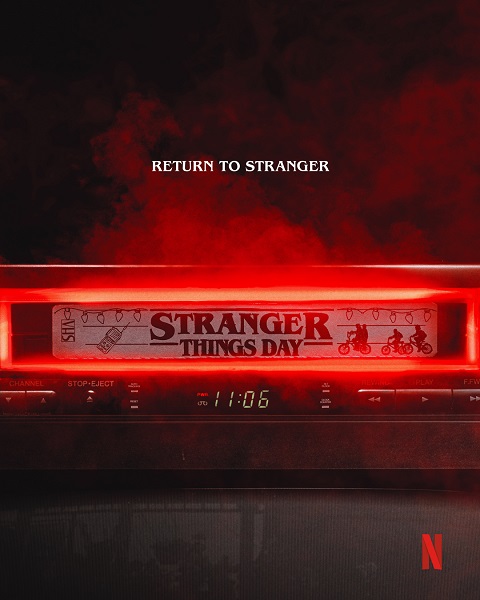 On November 6, 1983, Will Byers went missing in Hawkins, Indiana. Long after the town gave up the search, his friends kept looking... and discovered a mysterious girl known only by a number: Eleven. She was alone, hunted, and extremely powerful. Eleven would stop at nothing to help them find their friend. Stranger Things fans everywhere celebrate November 6 as 'Stranger Things Day,' a special day to share their love for the world of Stranger Things.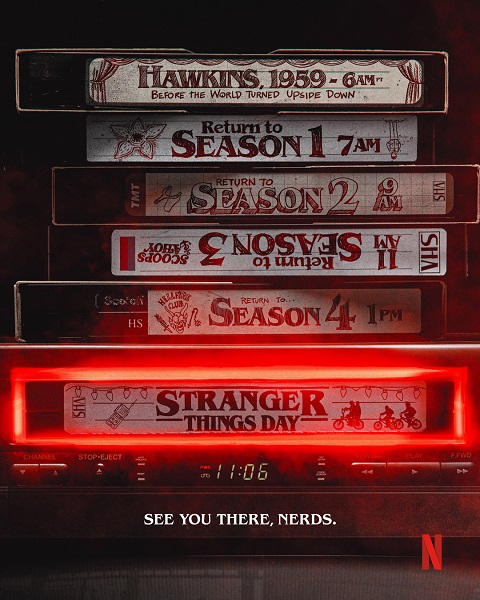 Here at Netflix, we're observing November 6 by looking back at the first four seasons, offering new teases on our social channels, unveiling limited edition merchandise online and in brick-and-mortar stores around the world and more! Follow along with the Stranger Things social media accounts on X @Stranger_Things, Instagram @StrangerThingsTV and Facebook @StrangerThingsTV for the latest.
And in stores and online:
· Shop the Stranger Things' official stores to snag exclusive fan-favorite merch, play in Palace Arcade and share your best photos. Visit https://strangerthings-store.com/ to get all the details, including Friday's announcement of a new store coming to São Paulo, the first ever Stranger Things Pop-Up Store to be launched in Latin America!
· At Walmart, Target, Amazon, H&M, Hot Topic, and other retailers, you'll find exciting new Stranger Things merchandise, including exclusive apparel collections, Little People Collector sets, a Transformers x Surfer Boy Pizza Van collectible action figure and so much more so that every Stranger Things fan can collect or display their love of the series! For the biggest assortment of Stranger Things products and new releases, check out the Netflix Hub at Walmart in the US.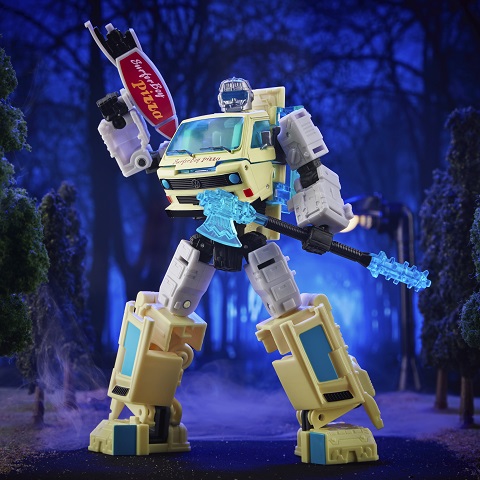 · On the official Netflix.shop, you'll find a range of Stranger Things products from Funko POP exclusives to Hellfire Club Tiki Mugs from Tiki Farms, and more.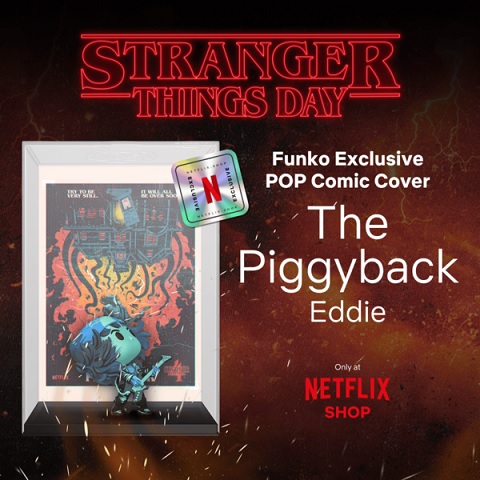 · The fan-favorite Stranger Things collection for Casetify returns with a new range of tech accessories inspired by the series, available globally.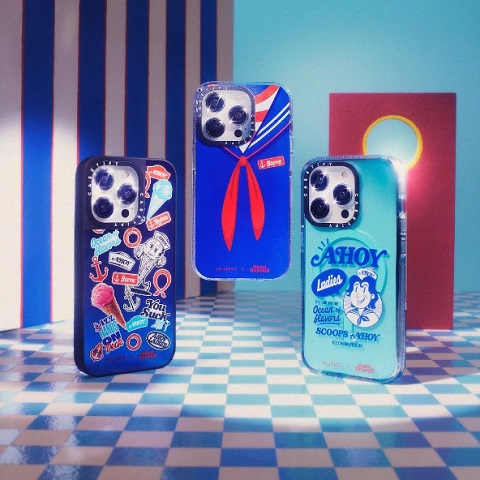 · A new original novel chronicling the thrilling backstory of fan-favorite character, Eddie Munson, Stranger Things: Flight of Icarus will be available wherever books are sold. Authored by Caitlin Schneiderhan, a writer on the Stranger Things series, the novel begins two years before the events of Season 4. An exclusive excerpt can be found at Tudum.com.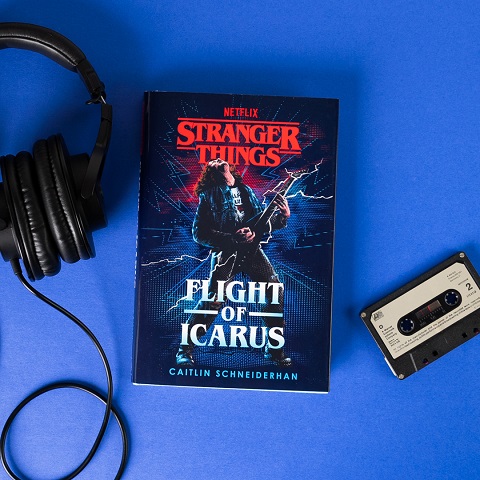 · Iron Studios will release four limited edition hand-painted collectibles of Eleven and Vecna, available online globally.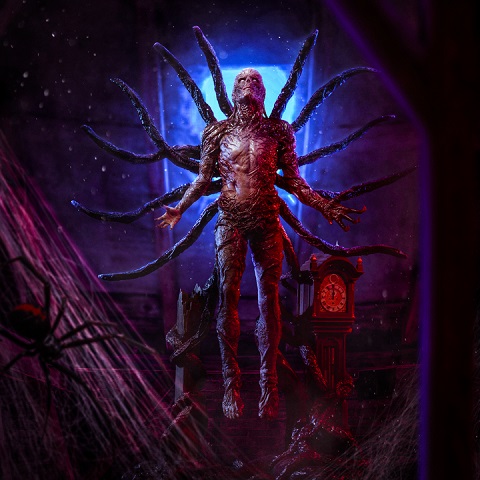 · Rubik's will release a limited edition Upside Down cube, exclusively available in-store and online at GAME in the UK, alongside two exclusive posters from British illustrator Alex Tillbrook, available globally from Displate.com.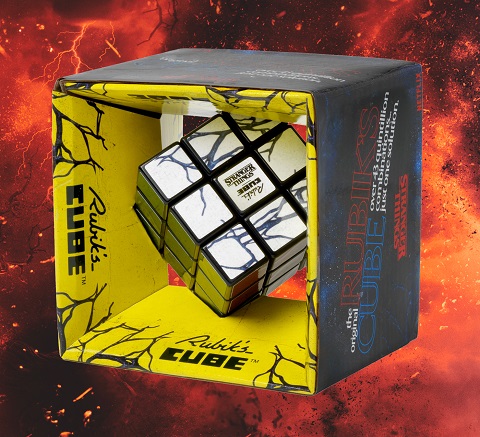 And that's not all... get a taste of Hawkins with any of the below:
· Ahoy! Would you like to set sail on this ocean of flavor? Get ready to turn your taste buds Upside Down with all new flavors of Scoops Ahoy ice cream available now at Walmart in the US and at Coles Supermarket in Australia. Looking for more? In the US, Scoops Ahoy ice cream trucks will be popping up in Atlanta, Houston and Las Vegas from November 4 - 6th (find additional information here). In São Paulo, Bacio di Latte is turning stores into Scoops Ahoy ice cream parlors and presenting a new menu inspired by the series. In the UK, Pan-n-Ice parlours will debut limited-edition flavors and take them on the road throughout the country with their ice cream truck. In Italy, La Romana Gelateria will feature two new gelato flavors that will also be available in a milkshake version. In Okinawa, Blue Seal is set to unveil a special edition of their Ice Cream Sandwich alongside a range of apparel and accessories from Family Mart and ENSKY.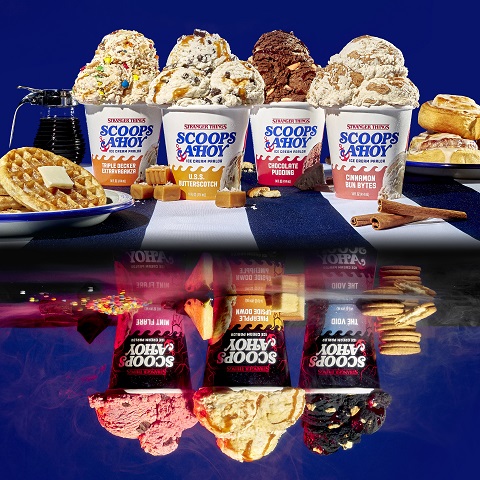 · Oh, fruit on your pizza is gnarly, you say? Well, try before you deny and head to Walmart and Giant Foods to pick up Palermo's frozen Surfer Boy Pizza. There's four new mouth-watering flavors, including Cheese, BBQ Chicken, Surfer Special, and Spicy Combo alongside familiar favorites like Pepperoni, Multi-Meat, Supreme and Argyle's favorite, Pineapple Jalapeño.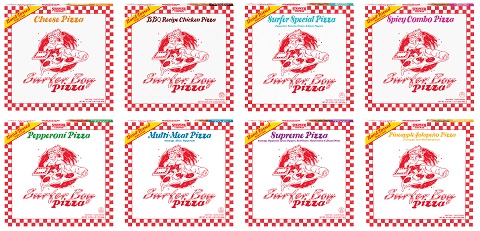 · Turn your breakfast upside down with Eggo(R) Waffles! Fans can now get their hands on limited edition Stranger Things Eggo waffles in Homestyle, Buttermilk, Chocolatey Chip, and Blueberry flavors at Walmart, Kroger, and Meijer. Each flavor comes with collectible packaging designed after each season of Stranger Things.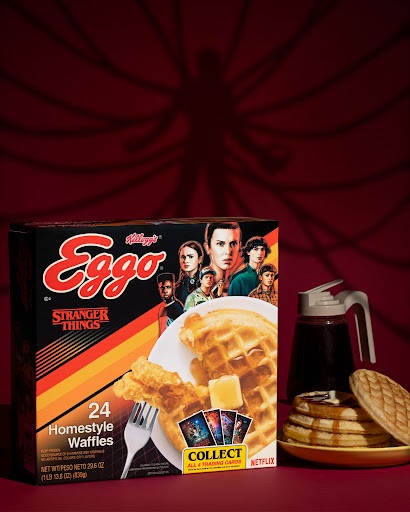 · Put the fire in Hellfire Club with a new hot sauce line from HEATONIST with sauces inspired by Surfer Boy Pizza, Benny's Burgers and the Hellfire Club. Fans of the show can purchase the limited-quantity set on heatonist.com, netflix.shop and in the HEATONIST NYC stores starting November 6.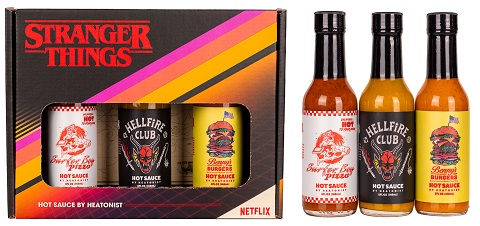 Stranger Things fans, we have you covered as we celebrate the world of this beloved series and what's to come. For additional information and to come along with us on this special day, please visit our official Stranger Things social channels:
X: @Stranger_Things Instagram: @StrangerThingsTV Facebook: @StrangerThingsTV
AND STAY TUNED MONDAY... IT'S
ABOUT STRANGER THINGS
Created by the Duffer Brothers, Stranger Things debuted in July 2016 and quickly became one of Netflix's most popular television series ever with its fourth season alone amassing over 140.7 Million views globally. Rooted in 80's nostalgia, it has sparked a resurgence of pop culture items from the decade with every new season, including Eggo waffles and New Coke. Most recently, the series breathed new life into Kate Bush's track "Running Up That Hill" with the song soaring in streams on Spotify and entering the top 10 of the Billboard Hot 100 chart for the first time in its 38-year history. The series has also garnered over 70 awards worldwide including Emmys and the Screen Actors Guild Award for Outstanding Performance by an Ensemble in a Drama Series, and has been nominated for over 230 awards. Stranger Things fans everywhere celebrate November 6 - the day Will Byers went missing - as 'Stranger Things Day,' a special day to share their love for the world of Stranger Things.
Season 5 was announced as the final season of Stranger Things with additional projects in the universe in the works, including: Stranger Things: The First Shadow live on stage in London's West End along with an untitled animated spinoff series.
www.netflix.com/StrangerThings