Geeked Week 2023: Get All the News and Sneak Peeks From 'Avatar: The Last Airbender,' 'Ultraman: Rising' and More
Geeked Week, our week-long virtual event highlighting the biggest, best, and most anticipated genre titles across movies, series, and games, continued Thursday with Avatar: The Last Airbender, The Umbrella Academy, Ultraman: Rising and more.
Didn't catch Geeked Week live? We're compiling all of the latest news, sneak peeks, and more to keep you up-to-date and in the know:
Arcane: Season 2 is coming in November 2024.
The Umbrella Academy: Get ready for the best season yet. The countdown to 2024 begins now.
Squid Game: The Challenge: Step onto the set with a behind-the-scenes tour featuring the director of Squid Game, Hwang Dong-hyuk, and special guest Anupam Tripathi!
Money Heist: Join the heist that started it all with this new mobile game. Enter La Perla Museo de Barcelona alongside the Money Heist crew, but tread carefully! Your choices will determine the success of the Professor's perfect plan.
Shadow and Bone: Enter the Fold: Return to the Grishaverse with this new mobile game (set between Seasons 1 and 2) that you can download now exclusive on Netflix Mobile.
Sweet Home: Welcome to Season 2! Get ready to dive into the darkness, into a world filled with horrors and humanity's fight for survival. Coming to Netflix on December 1st.
My Daemon: Embark on a heartfelt adventure with the teaser for this upcoming series. Created by Hirotaka Adachi (Otsuichi), it's a tale of a boy and his unique companion, Anna. Studio Igloo's animation magic brings this touching story to life. Coming to Netflix on November 23.
Ultraman: Rising: Big hero. Little Monster. See the teaser from the action-packed animated film based on characters by Eiji Tsuburaya, a creative mind behind Godzilla. Ultraman: Rising hits Netflix in 2024.
Jurassic World: Chaos Theory: An exciting new announcement coming out of one of the biggest franchises of the last 25 years. Coming to Netflix in 2024.
Life on Our Planet: Narrated by Morgan Freeman and brought to you by executive producer Steven Spielberg and the award-winning team behind Our Planet, experience this groundbreaking journey through time only on Netflix.
Leo: Check out this clip for the new film starring Adam Sandler as Leo, a 74-year-old lizard on a quest for freedom. Bill Burr, Cecily Strong, and an incredible cast join the fun for Leo. Premiering on Netflix November 21st.
Chicken Run: Eggstraction: Get ready for egg-citing gameplay with this top-down stealth action game by the creators of Chicken Run. Dive behind the scenes with Aardman Studios in our Dev Diary BTS. Coming soon, exclusively on mobile with Netflix.
Orion and the Dark: Get ready for an adventure like no other. Join Orion, voiced by Jacob Tremblay, in a whimsical tale of fears and friendship. Coming to Netflix in 2024.
The Dragon Prince: Exciting news, Dragon Prince fans! Explore Xadia, team up with friends, and battle evil forces in this hack & slash looter action role-playing game. Coming exclusively to Netflix on mobile next year.
In the dark, the stars show their faces. All the magic of Xadia in The Dragon Prince Season 6 continues only on Netflix in 2024.
Avatar: The Last Airbender: Prepare yourself for the journey of a lifetime with the new teaser and images from the upcoming series, coming to Netflix on February 22, 2024.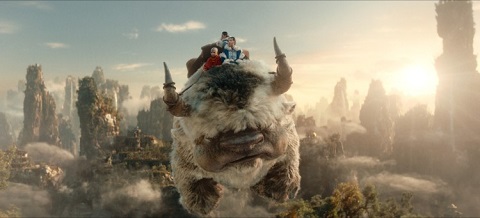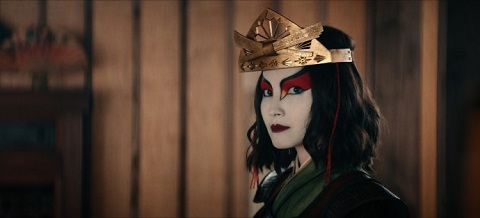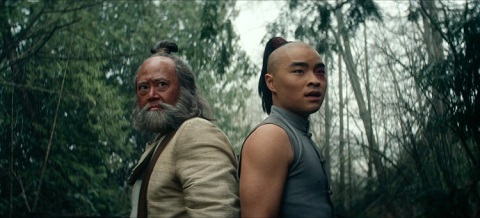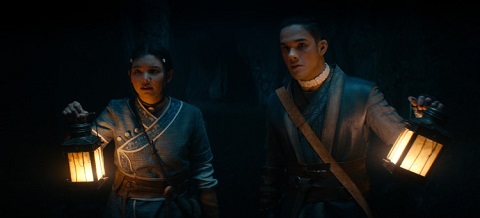 Tune in Friday at 1pm PT for more exclusive clips, teasers, and breaking news. And catch up on our announcements from Tuesday and Wednesday.