"UNSTABLE" RENEWED FOR SEASON 2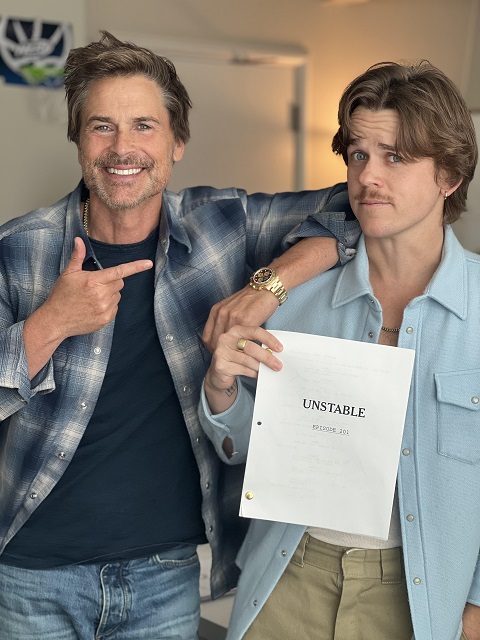 · Netflix has renewed UNSTABLE for a second season.
· Rob Lowe and John Owen Lowe's exclusive statement on the renewal to Netflix's Tudum.com: "It's a dream come true for us to jump back into the world of Unstable. Here's to season two and the many hours of family therapy that we will need along the way."
· Creators: Rob Lowe, John Owen Lowe, Victor Fresco
· Showrunner: Andrew Gurland (Married, Platonic) joins Season 2 as Executive Producer and Showrunner.
· Executive Producers: Rob Lowe, John Owen Lowe, Andrew Gurland, Sean Clements
· Executive Producer/Director: Claire Scanlon
· Returning Cast: Rob Lowe, John Owen Lowe, Sian Clifford, Rachel Marsh, Emma Ferreira and Aaron Branch
· Production on the eight-episode season is slated to begin in Los Angeles later this month.
· About UNSTABLE: Ellis Dragon is a universally admired, eccentric, narcissist-adjacent biotech entrepreneur working to make the world a better place. He's also in emotional free-fall. His son Jackson Dragon is... none of those things. Can Jackson save Ellis and his company and salvage their estranged relationship while also doing what may actually be impossible: escaping the shadow of his larger-than-life father?