Get Ready for THE CROWN - Official Trailer, Key Art and Brand New Images Released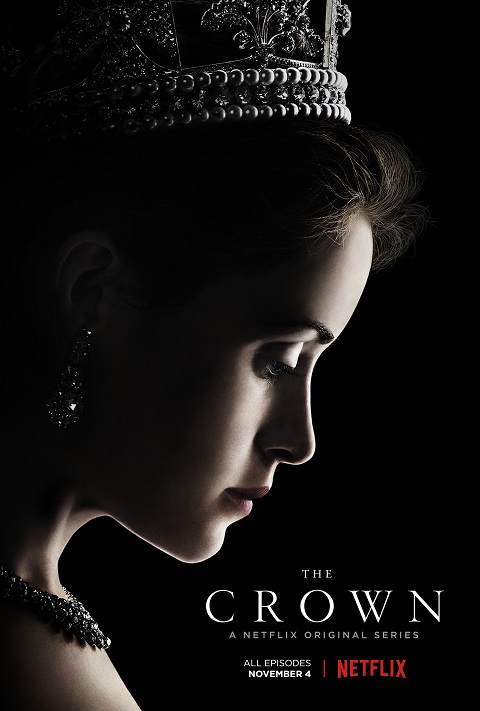 On Friday, November 4th, audiences around the world will be introduced to the Netflix original series The Crown and given a sneak behind the curtain on the personal, political and deeply private world of Queen Elizabeth II's struggle to reconcile her personal life and public role, the Monarchy, and its precarious position in shifting the sands of post-war politics.
About The Crown
The Crown reunites acclaimed writer Peter Morgan (The Queen, Frost/Nixon) with director Stephen Daldry (Billy Elliot, The Hours) and producer Andy Harries (The Queen). Based on the award-winning play, The Audience, The Crown tells the inside story of Queen Elizabeth II's early reign, revealing the personal intrigues, romances, and political rivalries behind the great events that shaped the second half of the 20th Century.
The Crown stars Claire Foy as Queen Elizabeth II, Matt Smith as Prince Phillip, John Lithgow as Sir Winston Churchill, Victoria Hamilton as the Queen Mother, Jared Harris as King George VI, Vanessa Kirby as Princess Margaret and Dame Eileen Atkins as Queen Mary, among others.
Series Description: A Netflix original series, The Crown focuses on Queen Elizabeth II as a 25-year-old newlywed faced with the daunting prospect of leading the world's most famous monarchy while forging a relationship with legendary Prime Minister, Sir Winston Churchill. The British Empire is in decline, the political world is in disarray, and a young woman takes the throne....a new era is dawning. Peter Morgan's masterfully researched scripts reveal the Queen's private journey behind the public facade with daring frankness. Prepare to be welcomed into the coveted world of power and privilege and behind locked doors in Westminster and Buckingham Palace....the leaders of an empire await.
For more information in the coming months on #TheCrown follow @TheCrownNetflix on Twitter and on Facebook at www.fb.com/TheCrownNetflix.