#KnowThySelfie. #Netflix Releases Trailer for @CameronDallas new series #ChasingCameron
From live chats to quick snaps and everything in between, prepare to put your best face forward as Netflix releases the official trailer for its new unscripted series Chasing Cameron, which follows digital influencer Cameron Dallas.
The series launches all ten episodes globally on Tuesday, December 27 at 12:01am PST exclusively on Netflix.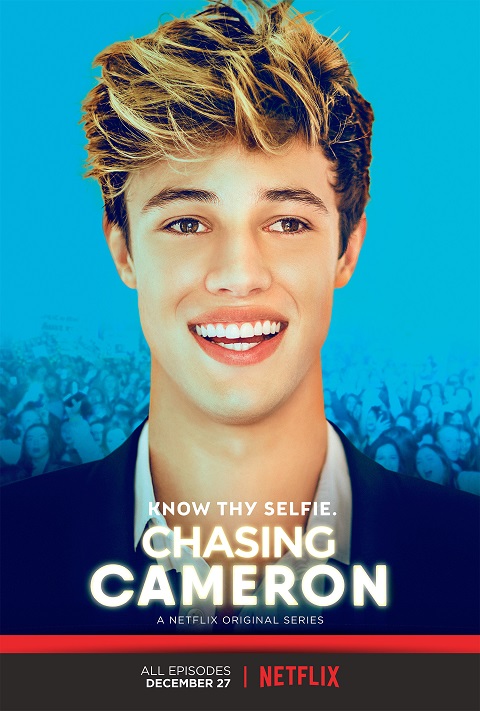 Chasing Cameron centers on social media star and entrepreneur Cameron Dallas as he looks to take his career to the next level. Together with close friends Taylor Caniff, Aaron Carpenter, Blake Gray, Willie Jones and Trey Schafer, they all set out on MAGCON's first international tour. From Paris to Italy and even down under in Australia, this group's fan-damonium reaches a fever pitch. It's not all selfies and snap stories as the series explores the stark contrast between their public online profiles and their personal lives, and gives an unfiltered view into the unique world of digital celebrity.
Chasing Cameron is produced by Magical Elves with Jane Lipsitz and Dan Cutforth serving as Executive Producers and Brillstein Entertainment Partners Ben Curtis, Sanford Wernick and Jon Liebman. Cameron Dallas and Bart Bordelon also serving as Executive Producers.
For all the latest, follow @CameronDallas and Netflix across Facebook, Instagram, Snapchat & Twitter
And be sure to check out #ChasingCameron on Twitter and Instagram.