truTV Debuts Official Trailer for "Big Trick Energy"
The 10-Episode Magic Prank Show Will Premiere Thursday, April 22, at 10:30 p.m. ET/PT on truTV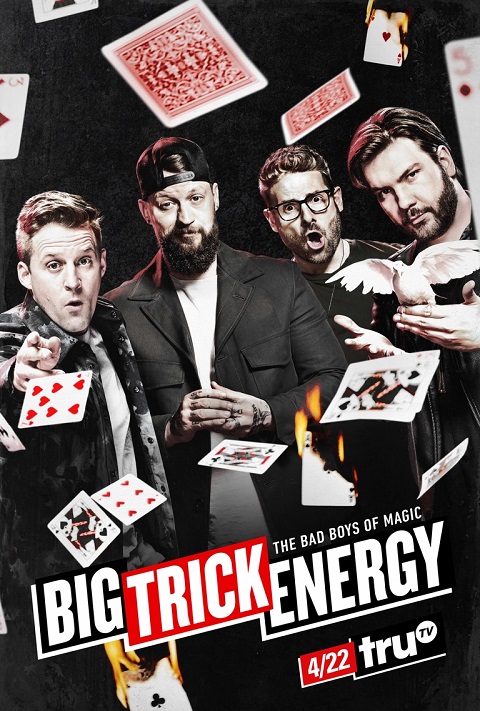 LOS ANGELES (April 1, 2021) - "Big Trick Energy" follows four master magicians and best friends of over 10 years, Chris Ramsay, Eric Leclerc, Wes Barker and Alex Boyer. These mischievous daredevils venture into the real world to both shock and awe unsuspecting spectators - and each other - with their unique brand of extreme, provocative, mind-blowing magic. Fueled by their camaraderie and spontaneous antics, their radical, unconventional and even dangerous magic defies expectations and completely astonishes their subjects.
About truTV
truTV, a WarnerMedia Entertainment brand, is a bold, fresh entertainment network that gives viewers audacious content with laugh-out-loud moments and relatable characters. With millions of engaged fans across linear, digital and social channels, the cable network features a growing roster of critically acclaimed and fan-favorite, premium scripted, non-scripted and hybrid series, such as "Impractical Jokers," "Impractical Jokers: Dinner Party," "Tacoma FD," "Top Secret Videos" and more. truTV is also a partner in airing the NCAA Division I Men's Basketball Championship each year. Website: www.trutv.com