TRAILER & KEY ART DEBUT: Onyx Collective's "Anthem"
Check out the official trailer and key art for Hulu Original Music Documentary, "Anthem"
The film premieres on June 28, 2023 on Hulu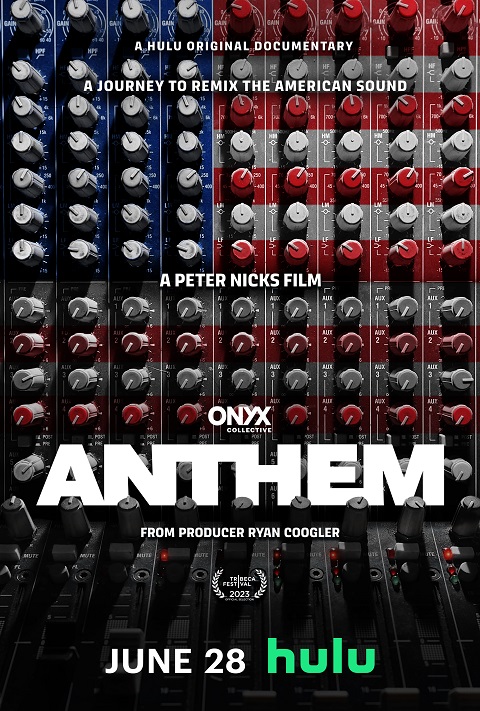 Synopsis: Reflecting upon "The Star-Spangled Banner," "Anthem" follows acclaimed composer Kris Bowers ("Bridgerton," "When They See Us," "King Richard") and GRAMMY(R)-winning music producer Dahi (Travis Scott, Kendrick Lamar, Drake) as they take a musical journey traveling across America to create a new sound, inspired by what our country's national anthem might be if written in today's time.
Credits: "Anthem" is produced by Proximity Media and This Machine. Peter Nicks serves as director and producer via Proximity Media, alongside producers Kris Bowers, Sean Havey, Chris L. Jenkins and Proximity Media's Ryan Coogler.
Social @Onyxcollective @Hulu #AnthemHulu