FIRST LOOK BBC AMERICA'S "LONDON SPY"
BEN WHISHAW IMAGE RELEASED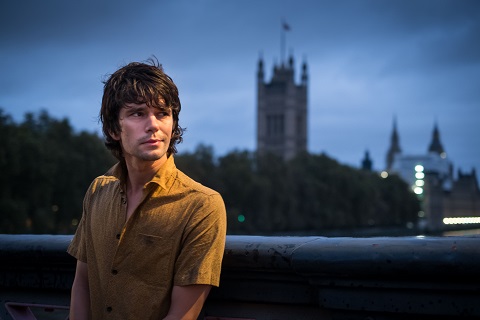 BBC AMERICA today released a first-look picture of Ben Whishaw (The Hour, Skyfall, Bright Star) in five-part miniseries London Spy. Created by acclaimed best-selling author Tom Rob Smith (Child 44) and directed by Jakob Verbruggen (The Fall, The Bridge), the original miniseries is a BBC AMERICA and BBC Two co-production and is produced by Working Title Television.
London Spy is a gripping, contemporary, emotional thriller - the story of a chance romance between two people from very different worlds - one from the headquarters of the Secret Intelligence Service, the other from a world of clubbing and youthful excess.
Danny (Whishaw) - gregarious, hedonistic, romantic and adrift, falls for the anti-social enigmatic and brilliant Alex. Just as the two of them realize that they're perfect for each other, Alex is found dead. Danny, utterly ill-equipped to take on the complex and codified world of British espionage, must decide whether he's prepared to fight for the truth.
The cast includes Academy Award-winning Jim Broadbent (Moulin Rouge!, Bridget Jones' Diary, Harry Potter), Emmy-nominated actress Charlotte Rampling OBE (Broadchurch, Restless), and newcomer Edward Holcroft (Wolf Hall, Kingsman: The Secret Service) as Alex.
Tom Rob Smith's award-winning Child 44 trilogy was an international publishing sensation and has been turned into a movie with Tom Hardy, Gary Oldman and Noomi Rapace, produced by Ridley Scott, scheduled for release in April 2015.
London Spy will premiere in the US on BBC AMERICA in 2015.
BBC AMERICA delivers U.S. audiences high-quality, innovative and intelligent programming. Established in 1998, it has been the launch pad for talent embraced by American mainstream pop culture, including Ricky Gervais, Gordon Ramsay, Graham Norton, and successful programming formats including ground-breaking non-scripted television like Top Gear and top-rated science-fiction like Doctor Who. A joint venture between BBC Worldwide, the commercial arm of the BBC, and AMC Networks, BBC AMERICA has attracted both critical acclaim and major awards including four Emmy(R) Awards, five Golden Globes(R) and 12 Peabody Awards. The channel attracts one of cable's most affluent and educated audiences and is available on cable and satellite TV in nearly 80 million homes. It broadcasts in both standard and high-definition, with content available On Demand across all major digital platforms. Online, www.BBCAmerica.com is the place to go to dig deeper into pop culture with a British twist.