Netflix debuts key art for "Ingobernable" Starring Kate del Castillo
On March 24, 2017, Netflix will launch the first season of the highly-anticipated Mexican original series, Ingobernable, starring Kate del Castillo. The 15 episode thriller tells the story of a Mexican Presidential family whose lives change in a matter of seconds.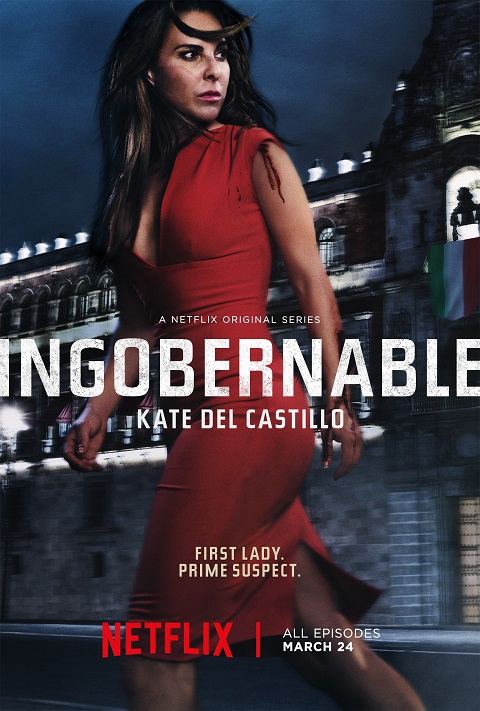 Del Castillo (Emilia Urquiza) and Erik Hayser (Diego Nava) portray the First Lady and President of Mexico. Emilia Urquiza is the First Lady of Mexico with big plans to improve conditions for the country through her commitment to fighting for peace. As Emilia starts to lose faith in her husband, she finds herself at a crossroads where she will need to find a way to deal with a great challenge and uncover the truth. Emilia is a woman with a strong personality, conviction and clear ideas that make her capable of doing anything: making a president, leaving a president and killing a president.
Ingobernable is produced by Argos and created by Epigmenio Ibarra, Veronica Velasco and Natasha Ybarra-Klor. The series is directed by Pedro Pablo Ibarra "Pitipol" and Jose Luis Garcia Agraz.