E! SETS PREMIERE DATES FOR THREE NEW ORIGINAL ROMANTIC COMEDIES
"Why Can't My Life Be a Rom-Com?" - Sunday, Feb. 19
"Royal Rendezvous" - Sunday, Feb. 26
"Married by Mistake" - Sunday, March 5
Remaining Three Films Airing Later this Year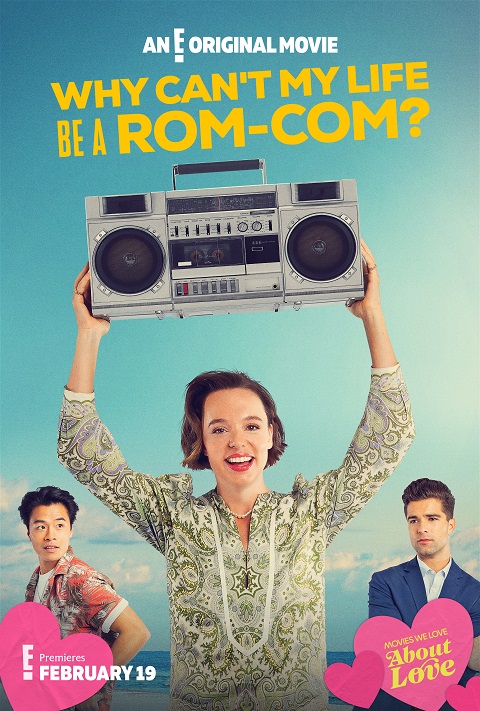 "WHY CAN'T MY LIFE BE A ROM-COM?" (FKA "WHY CAN'T I BE MOLLY RINGWALD?")
· Starring: Em Haine, Cecilia Deacon, Wern Lee, Markian Tarasiuk, Aren Buchholz and Roraigh Falkner
· Premieres: Sunday, Feb. 19 at 9 p.m. ET/PT
· Logline: Eliza is smart and independent, but after years of bad boyfriends she finds herself newly single, jobless and questioning all of her decisions. Throwing caution to the wind, Eliza follows best friend Sofia to the Hamptons and decides to change her approach to romance. They're going to follow the rules of dating from a 50-year-old self-help book. The book seemingly works and Eliza finds herself in the center of a love triangle between Rich, a perfect doctor, and Doug, the towel boy at a Hampton's hotel. Torn between two very different but equally viable suitors, Eliza realizes that deep at heart, she's really a 1980s John Hughes heroine.
· Production company: Timeless Pictures in association with Basset Hound Distribution
· Executive producers: Ben C. Silverman, Alexandre Coscas, Michael R. Goldstein, Aidan Heatley, Jared Goetz and Christian Mercuri
· Director: Rich Newey
· Screenwriter: Rob Lotterstein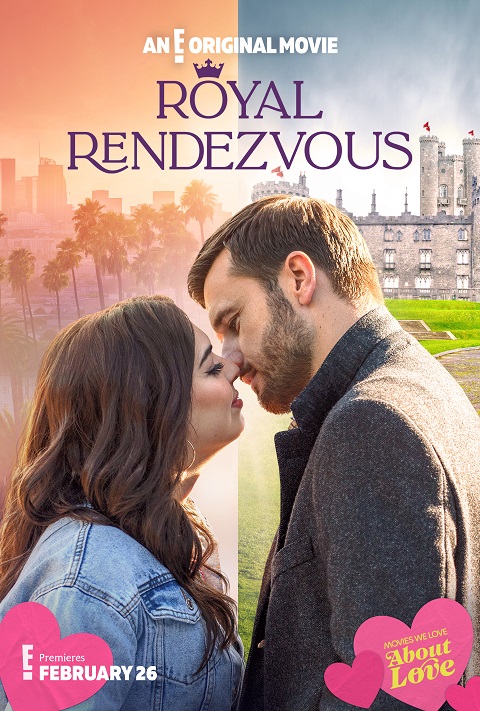 "ROYAL RENDEZVOUS"
· Starring: Isabella Gomez, Ruairi O'Connor, Ronan Raftery
· Premieres: Sunday, Feb. 26 at 9 p.m. ET/PT
· Logline: An East L.A. chef is invited to a manor in Ireland to cook for the royal banquet in an effort by a Lord to convince his grandmother not to sell their home. Meanwhile, budding romances threaten to derail the entire plan.
· Production company: MarVista Entertainment
· Executive producers: Megan Ellstrom, Larry Grimaldi, Angie Day, Hannah Pillemer, and Fernando Szew
· Director: Christine Luby
· Screenwriter: Sarah Endsley, based on a story by Heather Provost and Scott Damian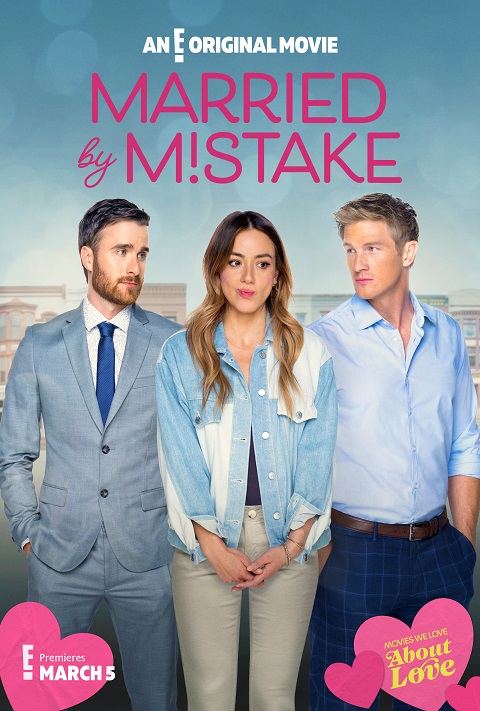 "MARRIED BY MISTAKE"
· Starring: Chloe Bennet, Anthony Konechny, Blair Penner
· Premieres: Sunday, March 5 at 9 p.m. ET/PT
· Logline: After learning that her dream job has fallen through, Riley has a drunken night out with her best friend Nate ... only to find themselves the next morning in Las Vegas and married. With no job prospects on the horizon, Riley takes Nate up on his offer to move back to his hometown in Tennessee to help rescue his family's business. Riley's determination to make a name for herself in the company is complicated by the arrival of Nate's ex-girlfriend and his attractive older brother. Will Riley and Nate be able to keep up the ruse, or will romances both new and old get in the way?
· Production companies: All Canadian Entertainment, Motion Picture Corporation of America
· Executive producers: Brad Krevoy, Amanda Phillips, Lorenzo Nardin, Ivan Hayden, Mike Rohl and Doran S. Chandler
· Producer: Mick MacKay
· Director: Mike Rohl
· Screenwriter: Meg Jackson