Update (5/18/06): Much to everyone's surprise, The CW gave gave an eleventh-hour 13-episode order to the previously axed "Reba" late Wednesday night.
LOS ANGELES (thefutoncritic.com) -- The CW has set its inaugural lineup of 12 returning series - six from UPN and six from the WB - as well as three newcomers.
In addition, the network has unveiled its new logo (see below), all in advance of its upfront presentation tomorrow.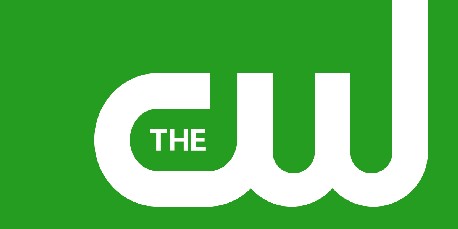 The WB's contribution, as expected, will include "7th Heaven," "Gilmore Girls," "Smallville" and "Beauty and the Geek" as well as the recently renewed "Supernatural" and "One Tree Hill."
Among those not making the cut: "The Bedford Diaries," "Blue Collar TV," "Everwood," "Living With Fran," "Modern Men," "Pepper Dennis," "Reba," "Related," "Survival of the Richest" and "Twins."
On the UPN side, "All of Us," "Girlfriends" and "Veronica Mars" are set to join "WWE Smackdown," "America's Next Top Model" and "Everybody Hates Chris."
Not so lucky were "Cuts," "Eve," "Get This Party Started," "Half & Half," "Love, Inc.," "One on One" and "South Beach."
Overall the combined lineup will feature the eight most-watched shows between the two networks - "Heaven" (5.28 million viewers on average), "Model" (4.99 million), "Smallville" (4.68 million), "Gilmore" (4.61 million), "Smackdown" (4.31 million), "Chris" (4.30 million), "Geek" (4.19 million) and "Supernatural" (3.82 million).
As for the remaining quartet, "One Tree Hill" (2.82 million) and "Veronica Mars" (2.31 million) are the 17th and 23rd most-watched programs respectively - behind "Everwood" (3.65 million, 9th) and the departing "Charmed" (3.52 million, 10th) - while "Girlfriends" (3.39 million, 12th) and "All of Us" (3.21 million, 13th) are just short of the exiting "Reba" (3.40 million, 11th).
On the pilot pickup front, the CW is said to be moving forward with "Runaway" and "Girlfriends" spin-off "The Game" for the fall with Kevin Williamson's "Palm Springs" snagging a midseason order.
"Runaway," from Sony Pictures Television, revolves around a family that becomes fugitives in order to prove the innocence of their patriarch (Donnie Wahlberg) - who's convicted of murder. Dustin Milligan ("The Days"), Karen LeBlanc ("Kevin Hill"), Leslie Hope ("Commander in Chief"), Nathan Gamble, Sarah Ramos ("American Dreams") and Susan Floyd ("Law & Order") also star in the hour, which comes from creator Chad Hodge and executive producers Darren Star and Ed Zuckerman.
"Palm Springs," from Lionsgate Television, is a coming-of-age drama about a troubled teen ("The O.C.'s" Taylor Handley) who moves to a gated community, where he uncovers some dark secrets. Amber Heard ("Alpha Dog"), Cheryl White ("The Book of Daniel"), D.W. Moffett ("The Book of Daniel"), Ellary Porterfield ("The Prize Winner of Defiance, Ohio"), Gail O'Grady ("Hot Properties"), Michael Cassidy ("The O.C.") and Sharon Lawrence ("Desperate Housewives") star.
And finally, CBS Paramount Network Television-based "The Game" is about a group of women in various stages of relationships with pro football players. Aldis Hodge ("Numb3rs"), Coby Bell ("Third Watch"), Hosea Chanchez ("Everwood"), Jennifer Baxter ("Dark Water"), Tia Mowry ("Love, Inc.") and Wendy Raquel Robinson ("All of Us") all star in the half-hour, which comes from executive producers Dan Dugan, Kelsey Grammer, Mara Brock Akil and Steve Stark.
As for lineup specifics, "Heaven," "Gilmore," "Mars," "Model," "Smallville," "Supernatural" and "Smackdown" are each expected to remain in their current time periods with the four comedies - "Chris," "All of Us," "Girlfriends" and "The Game" - shifting to Sundays starting at 8:00/7:00c. "Model" encores will likely fill the Sunday, 7:00/6:00c hour with "Runaway" on Mondays at 9:00/8:00c and "Hill" on Wednesdays at 9:00/8:00c. "Geek" then will spell "Model" cycles on Wednesdays.